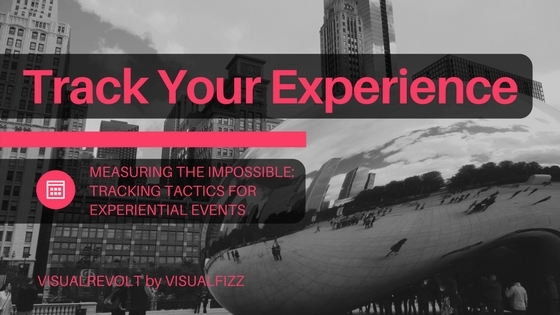 Categories for this post:
We hear "ROI on Experiential Marketing can't be measured" quite a bit. Um, wrong. If this is what your marketing team told you, then they have not looked at things from every angle yet.
The truth is, you CAN Measure Experiential. It all lies in the setup. The problem most marketers have with experiential marketing is that they first focus on pulling off a big event, and then when it's over, they start worrying about how they are going to track the results.
There's More To Experiential Marketing than "Great Exposure"
Okay, we know, it IS great exposure for you and your brand. We know that Exposure IS GREAT in itself.
But you don't have to be satisfied with immeasurable exposure as the only outcomes. In fact, we think it's kind of a cop-out to say so.
Why do we advertise and market anything? To make money. That is the bottom line, regardless of who you're making it for. So how can we say that we don't use Experiential Marketing expecting a measurable ROI? That's the whole reason we're here. Every Marketing effort you make is made to generate conversions. Even if your objective for that day is to generate brand awareness, the reason you want to generate brand awareness is – you guessed it – to make sales.
So, how do you turn this epic exposure into tangible results you can take to the finance manager at the end of the day?
How to Measure ROI on Experiential Marketing: The Secret Sauce
The secret is "there is no secret ingredient". To quote Kung Fu Panda, "there is no secret ingredient."
You measure the results of your Experiential Marketing exactly the same way you do any other media exposure that doesn't directly link back to the online shopping cart: Sales spikes, data analytics, cost vs profit. Now we know all the creative marketers out there are screaming "My eyes! My eyes!" and pulling out their crucifixes at those concepts, but it's true.
Start at the beginning.
STRATEGY – Have a PLAN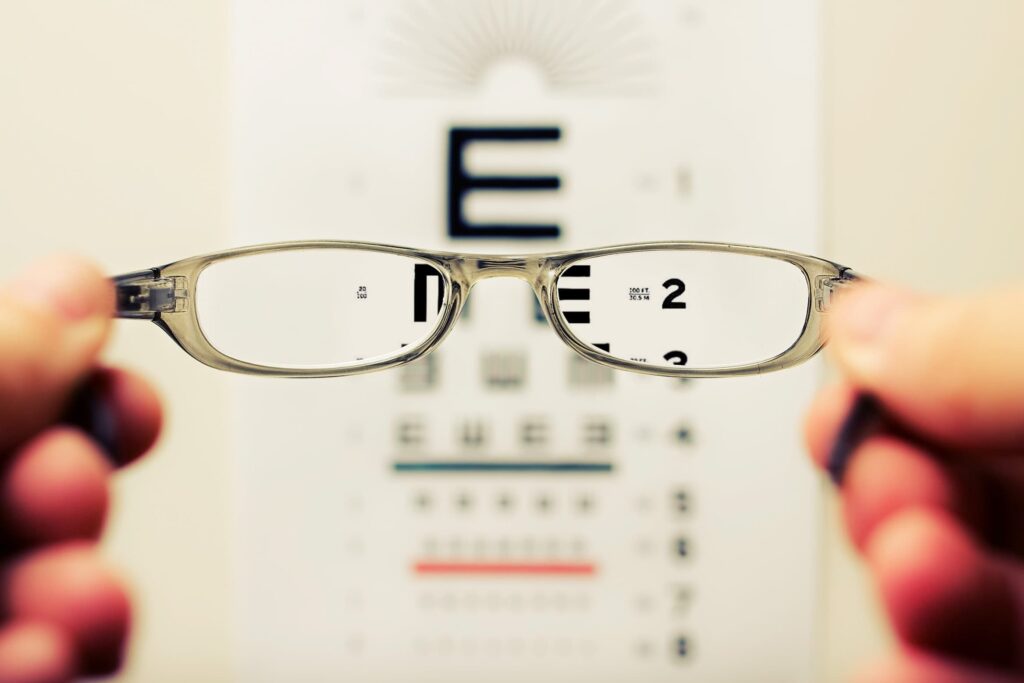 See Clearly with A Straightforward Experiential Plan
The minute you think to yourself "I think we should try some Experiential Marketing" you have to climb into your time machine and go back six months. Then start keeping records. The next best time to start keeping records is right now.
In order to measure a metric, you have to have something to measure it against. Built right into your marketing plan is the strategy for how you are going to manage metrics. Thou shalt not create so much as a doodle without this.
Define Your Experiential Goals for Clear Direction
A little hint, unacceptable goals include "Because it looks like fun", "Because someone said I should do it" and "Because the brochure looks nice".
Acceptable Goals include (any combination of and variations on):
To Improve Sales
To Get Brand Exposure
To Reinforce your Brand Identity
To Gain Followers & Engage them on SM
To promote a new product
To allow potential customers to experience the brand
To Start a Media Frenzy (you don't have to actually start a frenzy, but who wants to put down a mediocre goal like "get mentioned in the media")
Boost Web Traffic and Sales
Become seen as an influencer
OKAY! Now you know what your goals are! So, what do you actually, um, measure?
What Is Your Current Brand Environment?
Now that you know what you want, how are going to know whether or not you nailed it?
Start by knowing what the status quo is. For each of the points below, you must know what they are before the event, so that you will be able to tell if the event made a difference (It sounds pretty self-explanatory, but MANY marketers have forgotten this step when focusing on the event rather than on how they will report on it after the fact).
Before you go any further into your event planning, track down these details:
Who is your target audience?
How many followers do you have on each Social Media Platform?
How many website visits do you average per month?
How many sales/conversions do you average per month?
How many Leads do you generate per month?
How many SQLs (Sales qualified leads) and how many MQLs (Marketing qualified leads)?
What is your Net Promoter Score (NPS)?
How many attendees are you expecting?
How much (inter)action are you getting on Social?
How many people open your E-Mails?
What Are Your Experiential Marketing KPI Metrics?
Before you even begin to think of killer campaign ideas for your experiential marketing, you have to define clear, measurable Key Performance Indicators (KPIs) that you'll be measuring. Firstly, your KPIs need to be realistic – if you can't actually achieve your goals, then there's no point in doing all of the in-depth analysis and effort required.
Some questions to ask yourself in the planning stages:
What outcome is the sign of a successful campaign?
What is the monetary value of each KPI (if applicable)?
What are the KPIs that have to be reached for your campaign to be a success?
Can you afford to break even or fall short of any KPIs and still have a successful event? If so, define them clearly.
How will you track, monitor and measure these goals?
When you know the answers to these questions, you should be able to define a set of KPIs for you and your team to stick to.
When you have defined the KPIs you'll be measuring, be it clicks to your website, email signups, purchases, or whatever else you've defined as a conversion, you may want to consider some of the less obvious KPIs that still influence a person's decisions. For example, sales and mentions online are an obvious sign of success, while brand reputation, trust, and brand sentiment are more difficult to track and measure.
Clear sets of goals make it considerably easier to track and measure how successful your experiential campaign truly is!
Now What? So you know what you want to achieve and you know what metrics you should be following. How are you going to keep track of them?
How To Measure Your Experiential Marketing Results
Start by looking at the measurable items on your list. Some of them should be fairly self-explanatory. If you have 1000 followers on your Facebook Business page before the event, and directly after the event you have 1500, that's an easy measure.
#MakeABrandedHashtag
This is what hashtags were made for. Create an event specific #, connect it to an incentive, and get people to use it on social media in as many ways as possible. Respond to everyone who uses, and engage with others if you expect engagement. It's only fair (and it will trigger the algorithms to give you even more engagement).
Promo codes are another great way to measure your impact. They can be controlled, specific and very insightful.
Call in the Big Guns
This is where it can be extremely helpful to work hand-in-hand with an agency who has dealt with Experiential before. They know how to go about measuring data without hiring a team of clipboard-wielding shadow people to follow people around at your event.
Even if you do it yourself – make sure you know WHO is responsible for WHAT. Never assume ANYTHING. Get your action plan down in writing and make sure every member of your team had a copy.
If you are lucky enough to be using an integration system like Hubspot it will make your job even easier.
The bottom line is, you will be measuring the "before" data against the "after" data.
After The Fact – Give Me Your Data
Now that the event is over you can relax, right? Wrong!
You must now keep an eye on steady growth for the next few weeks. You should see a continued gentle growth curve as your marketing effects ripple outwards.
But more importantly….
Now that you have generated a buzz, it's prime time for a post-event survey. Hopefully you were using hashtags, trackable promocodes and encouraging sign ups for your website / E-Mailers – because now is the perfect time to ask your customers how they feel about you, your product, even the event itself. Ask them if they would recommend you to a friend.
Tally Up the ROI Numbers
Take out that initial data. Now take out the post event data.
How much growth did you experience? Was It where you expected to see it or was it in a different area? What are the final numbers? Got them? Good.
Now, what did the entire Experiential Campaign cost you? Is there anything left over (like pamphlets) that can be used at the next event? If so only tally up the cost of what you actually used. Now you have a cost.
This last bit is the trickiest: How did the total number of conversions grow? How you measure this is something that is specific to each industry. You will have a better idea of how to track your conversions than we do.
Total cost divided by total number of conversions equals your ROI.
Congratulations! You just measured the Impossible.
Publishing Date: