What is Experiential Marketing?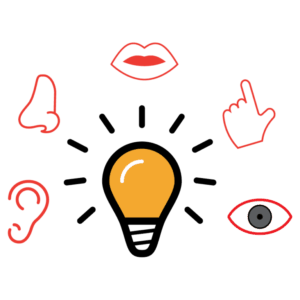 Definition of Experiential Marketing
Experiential marketing helps consumers experience a brand in a memorable way. The goal is to engage on deeper psychological levels than traditional marketing campaigns in order to develop an emotional connection that can influence loyalty and purchase decisions.
Here's a more in-depth definition as provided by Chron.com:
"Experiential marketing is based on the entire experience a consumer has with a product or service. Whereas traditional marketing sells by pointing out benefits and features, experiential marketing focuses on allowing the consumer to try the service or product for himself. Experiential marketers control the environment in which this happens to some degree, but they want the consumer to make his own judgments about the product or service."
What Can It Be Used For?
Endless data has shown that consumers have become immune to traditional, outdated marketing techniques. Consumers need to experience something truly different in order for them to give their full attention. Experiential marketing strategies are the clear way to engage your audience and create lifetime customers out of them.
Brands that allow target consumers to see and connect with them in positive and memorable ways (ways that traditional marketing can't allow) are rewarded with an engaged, excited, and loyal audience.
Emi & Mosaic (a subscriber-based Content Brand, click here to join and read further) reported that 74% of event attendees said they have a more positive opinion about a company, brand, or product being promoted after an event. Not only can experiential marketing be used to create custom experiences, but it's highly targetable to your exact consumer profile.
Having the power to market your product or service to the right people puts you way ahead of the curve and competition. EventTrack shows that 80% of attendees mentioned that live demonstrations and free samples drastically helped solidify their purchase decision. These hands-on, personalized marketing experiences help brands make an emotional, and thus memorable, connection with their audiences and make a lasting brand impression.
As mentioned in our post The Problem with Traditional Marketing Campaigns and How Experiential Can Help, 98% of users feel more inclined to purchase after attending a branded activation. This serves to further back the idea that experiential marketing influences consumer decision making and ultimately leads to more sales.
Using Both Experiential And Digital Marketing Together
Strong digital marketing strategies can support the connection and conversation started with consumers at experiential branded events. Digital marketing tactics should be implemented at each stage of experiential planning. Social media, content marketing, and even local SEO can be implemented to extend the reach of your event's visibility, to create hype and excitement around an upcoming installation, and to give your brand advocates a way to further connect with your brand.