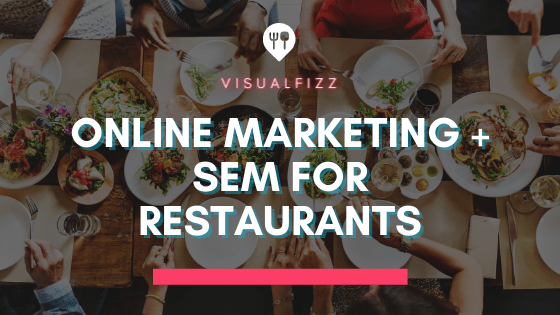 Categories for this post:
Hospitality is a fast-paced environment, and although having a killer menu, a gorgeous view, or unique offering is a great start, there are lots of other factors that can determine the success of your restaurant, bar, cafe, lounge, etc., the most important of which is your marketing strategy. 
With many people using the web to help them find restaurants near them or research all the reviews for the perfect brunch spot, it's not surprising that almost 70% of searches for the Food & Beverage industry begin on a mobile device. 
Focus on a Local SEO Presence 
One of the best things that businesses with brick and mortar locations (that's you, Food + Bev) can do for their online presence is to claim their Google My Business and map listings. Simply showing up on the map can impact your restaurant's online presence. 
At a minimum, you should ensure that your NAP (Name, Address, Phone number) information is accurate and included on your online listings like Google my Business. This will make sure that your business is easily findable online for both people searching on their phones and the web.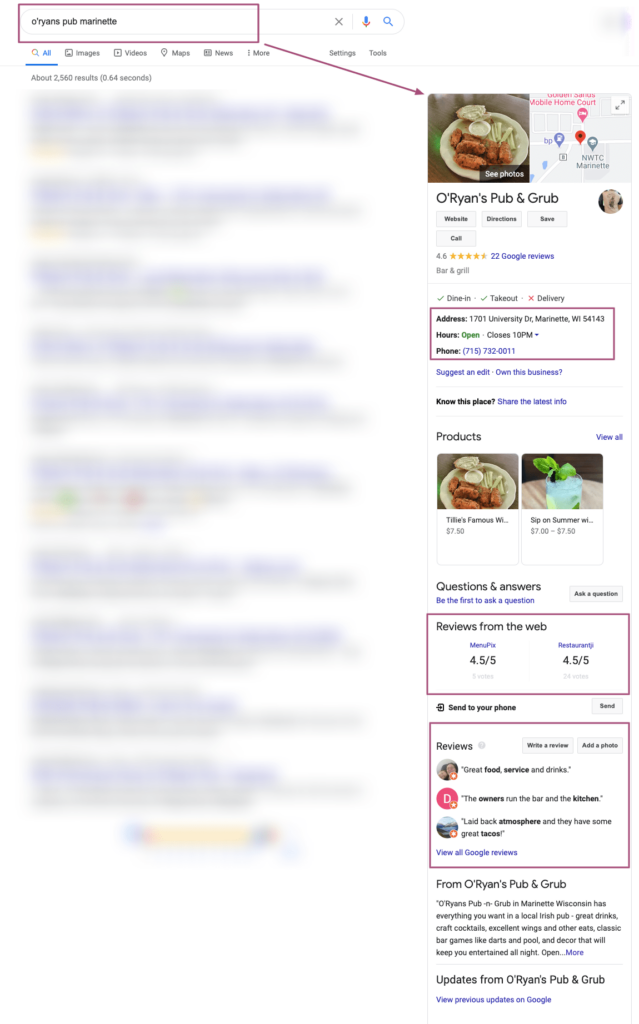 Get Lots of Reviews on Lots of Platforms 
It's obvious that your restaurant's reputation matters to your success. Your restaurant's online reputation is no different. Reviews, positive ones at that, are critical to appealing to new foodies and people that don't already love your offering. It's been shown that a high number of positive reviews can increase yearly sales by 18%, and customers are likely to spend 31% more at businesses that have excellent reviews. 
The bottom line: more positive online reviews is always recommended.
For more, here's a great list from our friends at Upserve on how restaurants can get more online reviews. 
Put Your Menus and Offerings Online 
Gone are the days of the takeout menus littering our fridges with menus. 93% of restaurant goers will search their restaurant of choice online before going in. Make sure your restaurant or bar's menu is easily viewable/accessible online. This allows people to get a feel for what to expect before coming in and eliminates the "menu anxiety" (that panicking feeling where it's your turn to order but you don't know what you want) that is all too real for some folks. 
There are many online locations you can add your menu, but the biggest players include: 
Your website
Google my Business
Yelp
Facebook for Business
Include some really appetizing images in our menu listings, too. Take every opportunity you can to get your audience's mouths watering and their appetites stimulated with bright, beautiful imagery of your fresh, delicious food. 
Use Social Media To Get Mouths Watering
Speaking of getting mouths watering, you should absolutely be creating and posting #FoodPorn on social media. Exciting, appetizing, high quality images of your products and food are a great way to create a visual component of your menu online. What's more – once you start posting, it's likely that others will be able to tag you in their pictures of your food. That's what we in the biz call "User Generated Content", and it's a money-maker both figuratively and literally.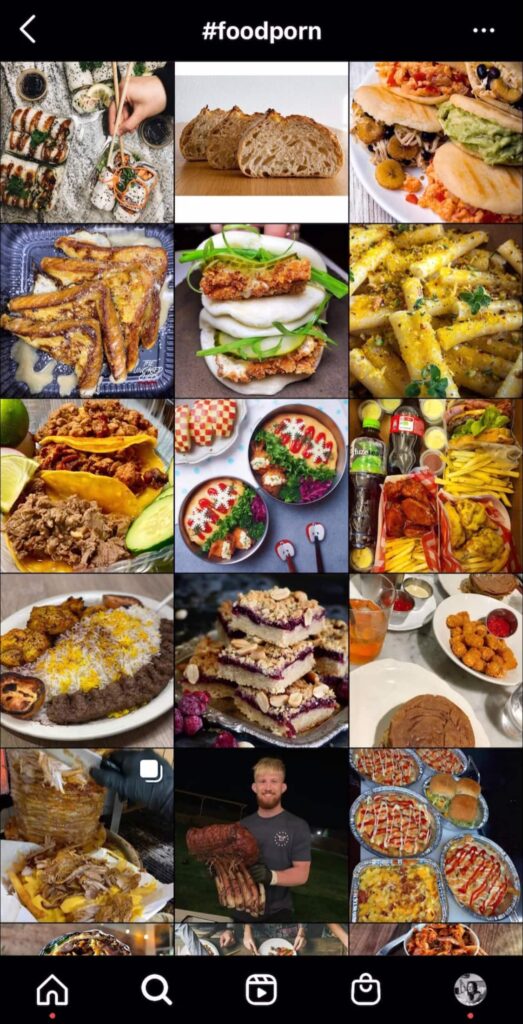 What's more, images are playing a larger part in the online experience than they ever have before. It's highly recommended for you to consider sharing images of your food as "creating an online portfolio" of your food, and use localized, meaningful hashtags whenever you can. This will help you show up even more often for searches related to you. 
Channels Restaurants Should Post Images of Their Food: 
Instagram
Facebook
Google My Business
Yelp (free version)
What are the Best Hashtags for Restaurants to Use in their Social Media?
These are the tags that we recommend using in your food/beverage posts:
#[CITY]eats  (example #ChicagoEats)
#[CITY] (example #Chicago)
#foodphotography
#lunch
#foodstagram
#instagood
#cafe
#chef
#hotel
#love
#foodblogger
#foodies
#tasty
#pizza
#delivery
#eat
#wine
#restaurant
#travel
#healthyfood
#foodgasm
#photooftheday
Made Ordering Online (for Pickup or Delivery) as Easy as Possible
You knew we'd say it – your restaurant has a lot to gain from online ordering systems. Choose the one (or several) that make the most sense for your business and revenue, but there are many benefits to adding your business to the ranks of the mobile ordering systems. 
By making the ordering process easier, you can expect: 
Larger cart amounts (more $$$$ per order)
Better order accuracy (want 5-star reviews? Make sure you get the order right. Mobile ordering allows you to print off orders, reducing the amount of error in order processing. 
Efficient customer service and management (you can chat on the app/platform versus communicating via phone, which NOBODY likes.) 
Larger Reach (want to reach people directly interested in your food? Online mobile ordering systems are a great way to reach more people)
Free marketing (by simply adding yourself to these platforms, you appear for more searches related to you. For example, a burger restaurant, just by being on a mobile ordering system, shows up every time someone searches for "burgers".) 
Better Customer Data (learn from your audience! Read and respond to reviews and make adjustments based on what you learn your patrons like.)
More found here
Overall, restaurants have unique challenges when serving our communities. Especially during the events of 2020, it's more important than ever for restaurants and other Food+Beverage brands to be easily found online, making it easier and more enjoyable for their customers to support their businesses. If you'd like to learn how the marketing team at VisualFizz can help your restaurant, bar, fast casual restaurant, or chain to get more sales and modernize your marketing, contact us today!
Publishing Date: