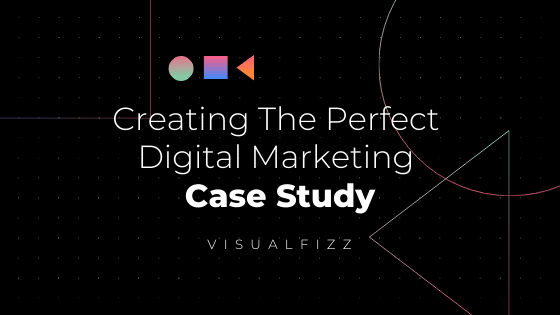 Categories for this post:
When it comes to sitting down and writing a quality piece of organic content like this one, you've probably heard several "hacks" throughout your career, or been given stylistic guidelines to follow. Perhaps a former teacher advised you to ask yourself "how do I tell this story" before sitting down and working out an outline, or a new boss is instructing you to skip the outline entirely. 
Allow me to share something a bit controversial that you may or may not have heard before: there's not necessarily a correct or incorrect way to go about storytelling, despite how important content is for your business's digital marketing strategy. 
In a recent survey conducted by Co-Schedule, 36% of respondents said that their top-performing content was either social media ads (Facebook, LinkedIn, Instagram, etc.), or email marketing campaigns. Conversely, only 3% responded that their top-performing content was case studies. Why do case studies, the seemingly most important pieces of content to the sales cycle, get no love? I have a sneaky suspicion that this data isn't telling the whole story, which brings me to the first lesson I learned as a Content Strategist. 
There's No Expiration Date on Quality Content 
A high-quality, in-depth case study should be able to serve several purposes within your eCommerce company operations, and especially for your digital marketing strategies. As defined by Hubspot, "a case study examines a person's or business's specific challenge or goal, and how they solved it. In professional settings, it's common for a case study to tell the story of a successful business partnership between a vendor and a client." 
Case studies are a chance to make your digital marketing agency look good, to flex your muscles and show off a little bit. There's plenty of variance in the ways to deliver this information, but the goal is unilaterally the same: tell the project's story. Let readers in and share your experience, humanize your organization, and shine a spotlight on your experience and talents within the digital marketing space. 
This is all excellent advice, but here comes the real truth: all your hard work and dedication to painstakingly crafting the perfect case study are for naught if no one ever reads it. Time and time again, VisualFizz will take on a project where one of the client's goals is to increase traffic to their page. More often than not, these clients have original content that, while perhaps not SEO optimized, should still be delivering moderate traffic to their blog landing page or case study pages. 
Instead, their traffic is intermittent and sluggish at best, and this brings me to the real advice: write case studies with their use in mind. This means knowing you can use this content in different applications without making changes. By writing a piece that demonstrates your success with a recent project, you're creating original content that can be used in marketing emails, social media campaigns, and within a creative pitch deck for potential clients, you've just saved yourself a lot of time and effort while increasing your marketing reach. 
For a case study to shine in content marketing emails or on your social media channels, you need to make it pop to stand out amongst the many other digital marketing agencies doing something similar. This brings me to my next point, which is… 
Do Your Homework For Your Case Study 
One thing that elevates a case study from good to outstanding is the writer's understanding of their subject matter. What do I mean by that? For starters, a quality case is rarely entirely data-driven. By all means, provide the evidence. Data and statistics should be included in a high-quality case study, and visual representations of data are always welcome. This could be anything from graphs and charts to screenshots of the website development process, or even a video of the final product itself. While each of these elements strengthens the case study overall, there's another aspect of the case study that demands attention, and that's the client. 
I begin every digital marketing case study with an interview. If I can't speak to the client directly, as is often the case, I make sure to seek out the digital marketing project manager or anyone who works closely with the client in the greatest capacity. In doing so, you gain invaluable insight into how the project was conceptualized, what was executed, and the project's subsequent success. 
For my interview process, I draft a brief list of questions before the interview, which I then share with the interviewee beforehand so they can take the time to prepare talking points. As these interviews are relatively informal, I find it's best to conduct them as conversations more than as rigid, structured pieces. After all, the interview is far from the polished final draft that your case study will soon be.
Here are a few sample questions that I often use when creating case studies: 

Tell me about the client? 
Were there any unique challenges that you had to overcome during the project?
What was the goal of the project? 
Have you ever worked with this client before? 
What do you feel was the greatest success of the project? 
By transcribing the interview afterward, you've not only refreshed your memory about the highlights of the project but also have created a wealth of information to use when finally sitting down to create your case study. With brief yet engaging content that lays out data supporting the success of the project's performance, you will be well on your way to creating your most compelling case study yet. That being said, perhaps the most important thing to keep in mind when doing so is…
Get Organized with Your Case Study Information 
You've got your interview, your statistics, some screen grabs from the project development process, quotes, and reviews from the client, graphics, banners, and a video. Where do you start? It may be tried and true advice, but a brief outline is very helpful and can go a long way. 
Start by defining clear sections, and then building out your content and media elements. Once you find what works, you will not only have a clear plan of what you're doing going forward, but also a template that you can apply to future digital marketing case studies.
Here is an example of the general outline that I follow when approaching a new case study: 
Create a concise and engaging title that accurately describes the project 
Summary section with a brief breakdown of the project 

The Problem 
The Solution
The Result 

A section that introduces the reader to the client 
One to three sections going into greater detail about the challenges overcome in the project process 
One to two sections breaking down the results of the project and subsequent performance 
A conclusion section that incorporates any reviews or positive feedback from the client 
Don't Be Afraid to Dive In
An effective case study doesn't just happen organically, but by prioritizing your approach, you are closer to creating a successful and engaging digital marketing case study. In my experience as a professional Content Strategist, it is crucial to keep your focus honed on the result and to do so, proper research and organization are key. 
Find your strongest quotes or data points, set up an appropriate plan, and your case study will be well underway. Don't forget to rely on resources like this one to help you find your way, and if nothing else, have fun with it! 
Publishing Date: