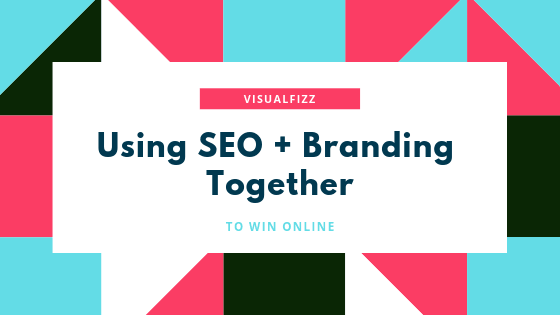 Categories for this post:
First things first, Search Engine Optimization and Brand Strategy are not mutually exclusive. Like chocolate and peanut butter, SEO and Brand Strategy complement each other in a way that is far more delicious than the sum of their parts.
Use SEO To Dictate How Users See You
The most important aspect of any brand strategy is brand image, i.e., how users feel about a brand. As marketers, it's our job to cultivate a brand image that compels the target audience to convert.
SEO supports brand image by making it easier for users to find, and interact with brand online.
Far more than bidding on keywords, a comprehensive SEO strategy includes everything from social media marketing to improving the overall user experience.
In fact, we have already shown that even a 6 months – a year of SEO has the potential to improve brand image exponentially.
Improve How Users Interact With Your Brand
Brand image is only one aspect of a comprehensive brand strategy. Multiple studies have shown that the most creative brand strategy can quickly fall to pieces if it does not support a positive user experience.
User experience is so critical to online success that the vast majority of Google's business activity can be summarized as a continual effort to improve the overall user experience. Google's stated goal is to make it as easy as possible for users to find the content, products, and information they need.
This goal is reflected in the algorithms that dictate search returns, and what type of content is considered relevant to the user. Therefore, user experience is just as critical to a successful brand strategy as brand image.
Fortunately, SEO is the bedrock on which the user experience is built. From adapting brand voice for the different social channels to improving site speed, SEO is all about catering to the user.
By focusing on the UX features deemed valuable by Google (relevance, mobile compatibility, site speed, credibility, etc) SEO can:
Provide a steady stream of highly relevant content.
Improve site navigation and accessibility.
Support web design that appeals to the target audience.
Improve and promote brand image, reputation and credibility
SEO Supports Inbound Marketing Methodology
Studies have shown that over 80% of small businesses utilize some form of inbound marketing methodology. Surveys of marketers reveal that 3 out of 4 marketers prefer an inbound approach to marketing over outreach marketing. This is because more than 90% of companies surveyed reported increased leads after adopting inbound marketing methods.
Inbound marketing methodology focuses marketing efforts to those that draw users to the brand, when it is most relevant to the user.
Search engine optimization supports brand strategy by focusing on the moments when a user needs reliable, relevant information returned as quickly as possible.  In other words, SEO establishes a brand in the eye of the user by by providing them with the relevant content they need to complete the different stages of the buying journey.
Final Thoughts
Simply put: SEO supports brand strategy because it improves the way users find and interact with your brand.
By providing useful content, SEO attracts prospects by enabling users to easily find your brand within search results. By improving the user experience SEO boosts brand image and creates higher engagement.
Individually these SEO tactics are powerful, and play a vital role in any successful brand strategy. When considered as a whole, SEO is the life blood of brand building, and is the best way to support any brand strategy.
Publishing Date: