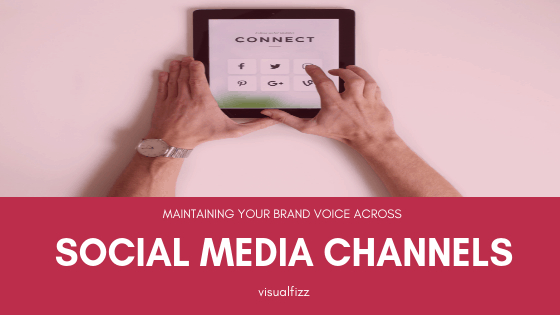 Categories for this post:
Adapting Your Brand Voice Across a Variety of Social Media Channels
Have you ever seen "The Dead Poet Society"? It's a cinematic triumph that includes the timeless words of notable writers, including Shakespeare, Frost, Whitman, and Thoreau. Arguably the most prolific, however, are the words in the film spoken by Robin Williams.
"Strive to find your own voice – because the longer you wait to begin, the less likely you are to find it at all."
While this statement was meant to be metaphoric and encouraging to young writers, it also carries over into the concept of finding your brand's voice as well as your own. The persona that your brand takes on is extremely important and can be critical to your brand's success, both online and offline.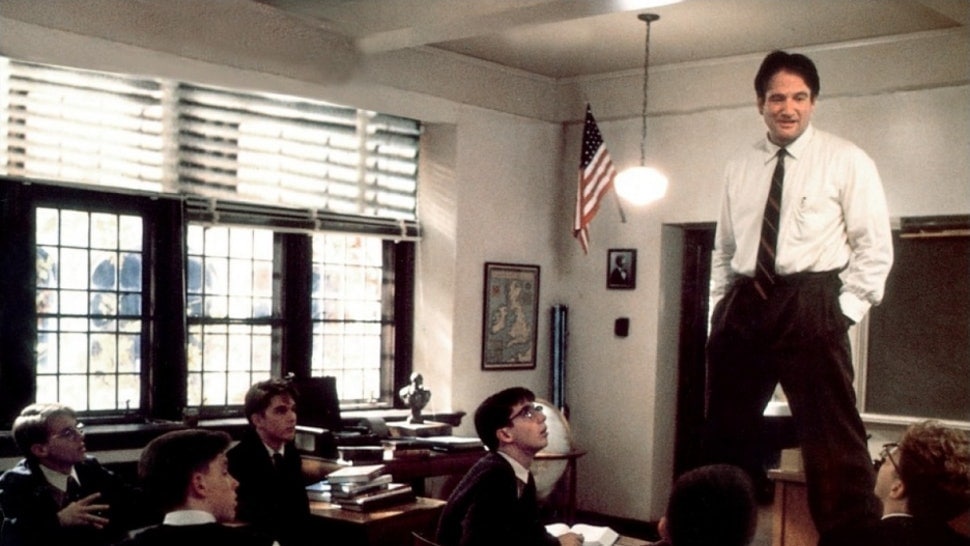 How to Maintain Your Brand Voice
Social media is not a static entity. The context is always changing, and each platform has its own style, vagaries, and audience.
Finding the right brand voice is difficult enough, but maintaining it across different social media channels is entirely subjective.
Similar to content writing, social media voice & tone requires informed judgment on behalf of the writer, social media manager and the brand itself.
In other words, it's essential for brands to understand the unique voice and tone of the different social media channels before they can define and apply their own brand voice to the various platforms.
According to AdWeek, the slightest inconsistencies can sabotage your entire social strategy. Brands who fail to adapt their brand voice across the social media platforms appear diluted and, at entirely tone deaf.
In fact, utilizing the wrong voice & tone on social media is the brand equivalent of your grandmother typing out "hashtag" in all of her Facebook posts.
Create Voice & Style Guide
The importance of the adapting brand voice to different social media channels cannot be overstated.
To ensure seamless cross-channel continuity brands should first establish a detailed voice and style guide for their content.
Voice and style guides not only define and elaborate on brand voice, they make it possible for more than one writer to communicate with the same voice/tone?
However, the trouble with defining a company's voice and tone are the often rigid guidelines that can stifle cross-channel continuity.
To develop a brand voice that spans across social media channels, a brand must identify and understand its audience and how to speak to them on the social media channels they utilize. To do otherwise is to risk addition to our list of Worst Brand Failures.
Brand Voice on Facebook
Facebook is the intergenerational social media channel with a focus on nostalgia. Social media users turn to Facebook to share memories and connect with their family, friends, and community.
As such, brand voice on Facebook should be slightly informal, familiar and recall the "golden years," of the target audience.
Brand voice and tone should utilize phrases like "remember when" and "back in the day" to recall a common experience and suggest that the larger conversation is happening without the target user.
Brand Voice on LinkedIn
One of the biggest mistakes brands make on social media is under-appreciating the power of LinkedIn, when in reality the platform is best suited to brands and B2B marketing.
Generally speaking, LinkedIn users hoping to hire talent or become a hired talent. Therefore a brands voice and tone should be ultra-specific, have a purpose and get straight to the point.
Brand Voice on Instagram
Brand voice and tone should always be positive, but Instagram is THE platform for B2C products and positive B2C culture.
Branded content on Instagram is not only expected, its accepted. The platform drives brand awareness through visuals, typically devoid of any irony.
Instagram is where your brand can whip out the old school marketing tactics and jump in front of their audience in brilliant color.
Include a call to action and hashtags in every post. "Swipe up for a free giveaway" and "Tag a friend to enter" are great ways to drive user engagement.
Brand Voice on Twitter
Short, simple, and self-serving, Twitter is the Id of the internet. Brands on Twitter should have something to add to the conversation or otherwise be ready to say something funny.
Twitter users have short attention spans. Therefore the importance of speed and wit in Twitter copy cannot be understated.
Twitter users don't care what your brand is doing tomorrow, and they certainly don't care about the promotion you ran in the golden days. They simply want to know what your brand is doing, and they want to know it… like right now.
Twitter can be a savage place, but that also makes it a great platform to experiment with brand voice and even take pop shots at your competition.
For more on this, read A Smart Brands Guide to Social Media Savageness.
Social media can be intimidating, and ruthless, especially if you grew up in a generation devoid of digital media.
However, according to Sprout Social's Q2 2017 Index, the brand behavior most sought after by consumers is not snarkiness, nor a perfect social media presence, but honesty.
So remember to be genuine, thoughtful and honest as you find your brand voice and adapt it to the various social channels. If successful you will be providing your brand with a seamless cross-channel image.
Your team will not only have the power to adapt to your audience but drive the conversation back to your brand, regardless of where it is taking place.
Publishing Date: