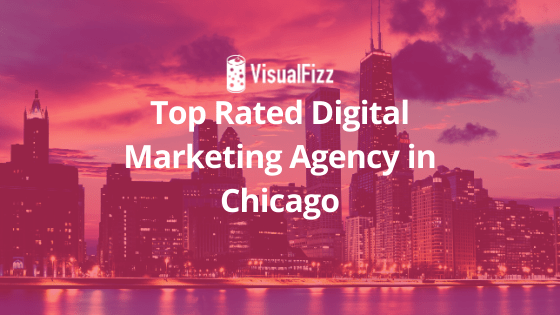 Categories for this post:
VisualFizz's Agency Beginnings: A Summary
In October of 2016, Dan Salganik and Marissa Ryan met at a local cafe in Chicago. Within hours, the soon-to-be founders agreed they were ready for the next step in their careers and decided to build an agency that does things a little differently. Thus, VisualFizz was born – VisualFizz is a full service digital marketing agency, with capabilities spanning across branding, strategy, SEO, social and web development. 
More than four years later, VisualFizz has quickly grown into a team of marketing experts sharing a similar passion for creativity – creativity through marketing and design, but also through music, food, and art. With the help of every talented team member, VisualFizz has become known as one of the top social media marketing agencies in Chicago.
VisualFizz is more than just a digital marketing service provider. It's our goal to act as an essential extension of our clients' existing teams, working seamlessly together to exceed expectations. We believe the proof of our expertise is in the work we deliver and our work speaks for itself. Our clients have shared and continue to share positive reviews of our partnership on our Clutch profile.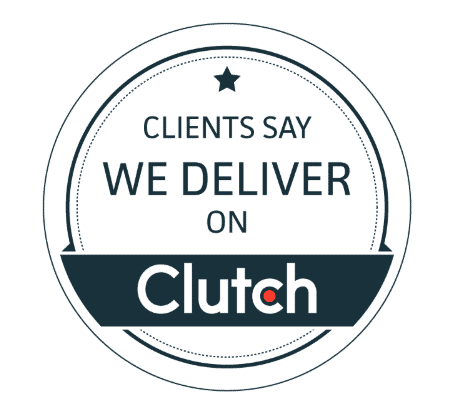 Top Rated Review from NonProfit Web Development Client
One example of reviews that showcase our commitment to our clients has recently been added to our portfolio. A great review came from BuildOn, a nonprofit organization that empowers U.S. youth to transform their neighborhoods through intensive community service. BuildOn approached VisualFizz to redesign and develop their website homepage, which is our bread and butter.
We're a top rated Chicago Development agency, and others have noticed.
In addition to refreshing the aesthetics of the brand's website, BuildOn knew that it must also improve the User Experience in order to make the donation process as smooth as possible. To do so, the brand required optimizations to page speed, effective and compelling Calls-to-Action, and an improved donation form and checkout process. VisualFizz's development team worked closely with BuildOn's design team to build a beautiful, compelling brand website for both mobile and desktop layouts, while coordinating and performing all implementation and development-related tasks. 
Here's what the client had to say about the impact of our work:
Superior project management leadership and I consider myself a strong PM at heart. They cut the clutter of too many comms tools and patch you right into their PM to limit the firehouse of extraneous messages. Again, they get to the point and are effective.

Their humbleness, good-nature, willingness to collaborate always, technical skills, and creativity impressed us,

– James, BuildOn
BuildOn commended our professional, patient, and energetic team. VisualFizz has a sweet spot for NonProfits and aims to use our marketing powers for good. We have a deep appreciation for the service BuildOn offers to our community, and we extend the same deep appreciation for their five-star review of VisualFizz's Web Development team. We love delivering great work for each of our clients, and it's an added bonus when we can help support brands that impact the world in positive ways!
Top Rated SEO and PPC Review from Affiliate Branding Partner
VisualFizz prides itself on its SEO know-how in difficult-to-navigate or extremely competitive industries. Another recent review comes from Our Sleep Guide, a group of mattress experts who have dedicated their time to building a mattress and bedding review knowledge center. They meticulously analyze and review each mattress brand's unique caveats and differences. Since Our Sleep Guide has invested considerable resources into creating this knowledge center, they approached VisualFizz with the goal of optimizing their extensive library of content for search engines.
Our technical SEO team got their hands dirty with on page optimizations and sitewide architecture adjustments, making Our Sleep Guide's content more easily crawlable by search engines and more easily found online by humans.
VisualFizz has done a great job. They're very easy to communicate with, and they get back to us very quickly… They're very customer-focused and make sure that the client is in the know. They also work around our work schedule, so they're very accommodating and easy to work with.

Their knowledge is impressive. They have a very well-versed team of people in place. Their communication has also stood out to me. They always put the customer first, which goes a long way,
Reviews like the ones above not only prove our team is capable of our marketing services, but positive feedback reinforces our approach to client strategy and brand growth.
Continued Growth in Chicago and Beyond
It's our goal at VisualFizz to continue building meaningful relationships, in Chicago and beyond, and to share our marketing expertise with new and existing clients.
If you want to discuss a marketing challenge, or sense your existing campaigns aren't bringing you the return they should, please reach out here.
Publishing Date: