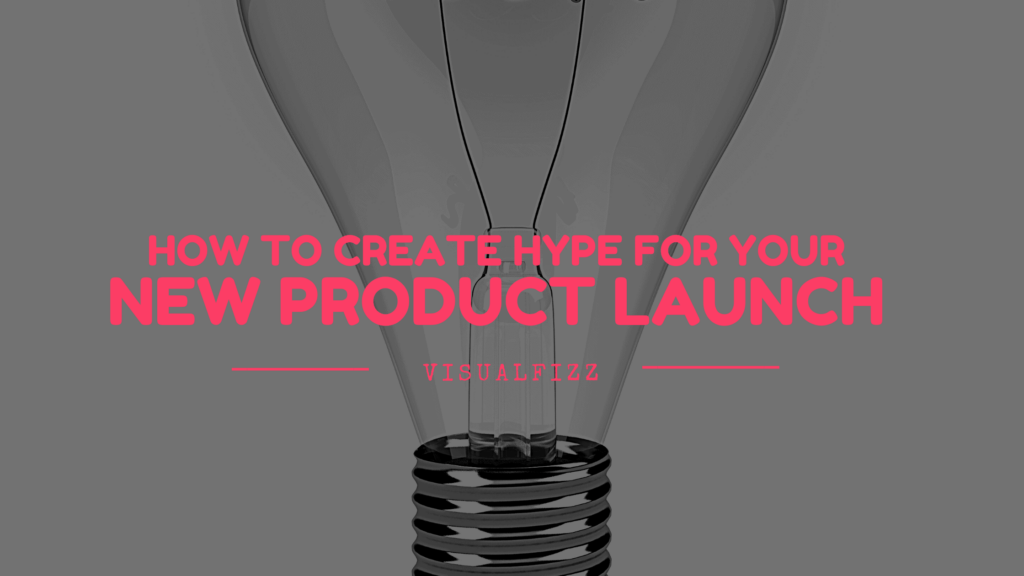 Categories for this post:
Are you launching a new product? Do you want to get the word out? Then you need this guide on how to create hype for your new product launch. You will need a few other things too, but this guide is a great place to start. 
TLDR; Brands often worry that their new product won't perform on the market. Fortunately, there are ways to increase awareness and ensure your product launch gets the buzz it deserves. 
8 Creative Strategies for New Product Launches
Marketers rely on social media to endorse their products because its popularity makes it the perfect place for new products to make an entry. If you want your product launch to be successful, you need to do more than post about it. Here we share different ways to increase awareness and create hype on social media. 
Research Your Audience
You might be tempted to announce your product launch on social media as soon as possible, but you should first research your audience to ensure your message gets through to the people most likely to buy. To do otherwise is like screaming into the wind hoping someone hears you. 
As you research your target demographics, try to think from the user's point of view. Put yourself in their shoes and ask yourself, "Will this content actually influence their buying decision?" If the answer is no, move on to something else. Don't forget to note the social media platforms most used by your target audience, and to tailor your brand voice for social media. 
Use the Right Influencers
In doing research on your target audience, you will undoubtedly unearth influencers in your industry. Try to find users who are well-respected in your field and build relationships with these influencers. The content they post will be well received among their followers, and your reputation will likely increase by association. 
For an example of the influencer process in action we look to Reebok. The athletic-wear brand teamed up with UFC champ Ronda Rousey, creating the hashtag #MoreThanTape, which was also printed on her hand wraps before her fight. Needless to say, the campaign (and others) was a tremendous success, resulting in 8,000 percent growth on social media in 18 months. 
Create a Hashtag 
Teaming up with an influencer is a great idea for any product launch, but hashtags make it easier for users to find your content. Coinciding with the announcement of your new product launch, create a hashtag for users to follow. Your hashtag will enable users to follow everything going on with the product launch and how other followers are reacting to the product/ content. 
Get creative with your promotion of the hashtag. On Valentine's Day, Lizzo herself encouraged fans to tweet using the #CuzILoveYou hashtag. She also retweeted everyone who used the hashtag. 
This clever approach excited the audience enough to engage with the release of her new album, Cuz I Love You. It topped the charts in no small part due to the singer's social media prowess, and clever use of hashtags. 
Blog About It
One of the most effective ways to create hype for a new product launch is to blog about it. If you don't have a business blog, you can start one by clicking here. Once your blog is up and running, you can create a post about your new product launch. 
Don't just share details about the product. Instruct future users on its benefits, and how they can use it to improve their lives. Your voice and tone should be exciting, but also professional and authoritative. You don't just sell this new product. You are the ultimate authority on that product; it's use, and the many ways it appeals to different users. 
Leverage Every Channel and Platform
Modern product launches are like fishing – you want to cast the largest net to reel in the biggest catch. To reel in customers for your new product launch, you need to not only focus on your existing channels, but also create new ones. 
An analytics tool can help identify which traffic sources consistently bring in customers. You should also talk to your users to answer a fundamental question – why do people want to share your product. 
Once you've identified the channel you want to target, you can take the information you learned from your existing users (ex: the keywords and messaging they use) and apply it to your product launch. 
Brand Your Product Launch as an Event
If you own an iPhone, then you are no stranger to product launch events. Every time Apple launches a new product, they stage a huge event.  They even close their online store to ensure every user knows something important is underway, and that they should pay attention.
Then Tim Cook (CEO of Apple) takes the stage. Like a circus showman, his job is not to sell, but to leave the audience spellbound. For proof of this showmanship working, we need only look to April 2021. 
Apple's "spring loaded" event was its first big launch event of the year and featured products such as the new iMac, iPad Pro, iPhone 12 in purple, AirTag, and Apple TV 4K. To say the event was a success is an understatement. In just second quarter of its 2021 fiscal year, Apple generated 47.94 billion U.S. dollars in revenue from the sales of iPhones. 
Assuming you have the budget, throw a big press event for your product announcements. If not, then you should at least host an online event. The bigger show you make of the product launch, the more likely your customers will be to take it seriously.
Draw Out the Suspense
It doesn't matter if it's your favorite spy thriller or a baking show, the best entertainment draws out the suspense for as long as possible. The same goes for your favorite brands. Apple, Android, Microsoft, all of the biggest brands create hype for their product launches by first shrouding the product in secrecy.
As the rumored product launch approaches, they deliberately release very, very few details about it. This strategy heightens the mystery, and drives their customer base into a frenzy. By the time of the launch, the product's reputation has grown to mythic proportions. 
Hire an Agency
The social media market is huge and, therefore, a lucrative place to launch your new product, but it's far from the only way to create hype for a product launch. To really get the word out, and actually sell more products, you need a full go-to-market strategy.
The best way to get one of those is to hire the branding and marketing specialists at VisualFizz. Far from your standard marketing agency, the VisualFizz team is composed of experienced digital marketing and advertising professionals striving to push boundaries, experiment, bend rules, and create memorable marketing experiences. Contact us today to get started. 
Publishing Date: