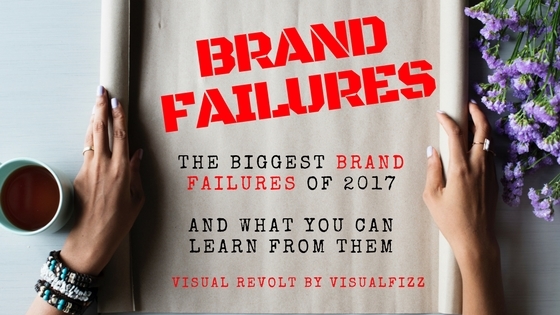 Categories for this post:
Stick a Fork in Them, They're Done – Biggest Brand Failures of 2017
2017 had some serious contenders for the Brand Fail of the Year award. There's good marketing, there's bad marketing, and then there are just outright WTF marketing moments. The marketing fail gems that make you realize some marketing creatives are just not spending enough time outside of the office with the three-dimensional people. These are the top Big Brand Marketing Fails of 2017.
Big Brand #FAILS of 2017
Here they are, in no particular order. You will have to decide on a winner (or loser) for yourself.
Dove #Fail
Dove took it upon themselves to create a limited (thank goodness) edition line of "Real Beauty Bottles". With the help of the mighty Ogilvy, London, they launched a campaign selling their body wash in bottles supposedly shaped like "real women". The idea was to show the power of diversity of a woman's body. The reality? They made everyone feel more self-conscious than ever, only provided 7 different shapes to choose from, and essentially forced women to choose a bottle the same shape that they are. Awkward. Maybe the strategist who came up with that one was secretly working for Johnson & Johnson.
The lesson: Don't make a separate product package for each body type, and focus on the important details of why people purchase your products.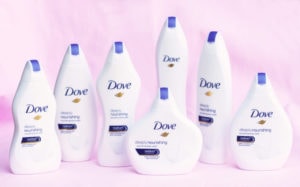 Pepsi Cola #Fail
While we understand (but don't really get) that the Kardashians are a pretty big deal, and marketing through them is bound to attract attention, we did have to wonder about Pepsi's decision to tie Kendall in with their piggy-back attempt on the #blacklivesmatters movement.
In their infamous video, they featured people of all shapes, colors, and sizes enjoying a Pepsi with the police. The clip is topped by Kendall Jenner dispelling racial tension by offering the cops a Pepsi. Needless to say, the Twitter-universe went wild. People called out the more ridiculous parts of the ad, and Pepsi was forced to issue an official apology.
The moral here is: Never (ever) make light of a political/human rights issue for the sake of a quick ad. The issues discussed are far more grave and important than your bottle of soda pop.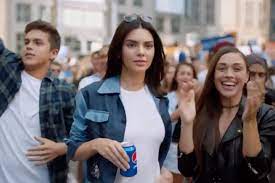 Heineken #Fail
(or as we're calling it, Pepsi fail 2.0)
Just after Pepsi's epic fail at trying to show how "woke" they are, Heineken pretty much did the exact same thing, just different. They made a video with a bunch of people who are from opposing ideologies, a feminist, a male chauvinist, a transgender woman and someone who is opposed to that. And so on and so forth. They didn't get quite the same Twitter slapping that Pepsi did, and we're not sure if this is necessarily a "fail", but all in all, the ad seemed to lack any substance other than to show that Heineken is "#wokeAF" as the youths are saying nowadays.
Uber #Fail
Speaking of Political tension…
Uber managed to get their epic fail in early this season. When Donald Trump's ban on Muslim countries hit the trade on the 28th of January, the New York Taxi Workers Alliance (a union based alliance) asked members to stay away from JFK International airport for an hour. What did Uber do? They took advantage of the situation and announced a significant drop in pricing at the airport. Non-union businesses that take advantage of union strikes are called "Scabs", and there's usually a giant ugly blowup rat of sorts nearby. The situation left anti-ban Uber users no choice but to delete the app and take to the Twitter-verse to let them know just what they thought of them. Not a good move for Uber – although we are sure that the guys over at Lyft are pretty happy about all the new customers. Uber tried to save themselves in an epic back pedal maneuver, but the damage was already done, proving not all press is good press.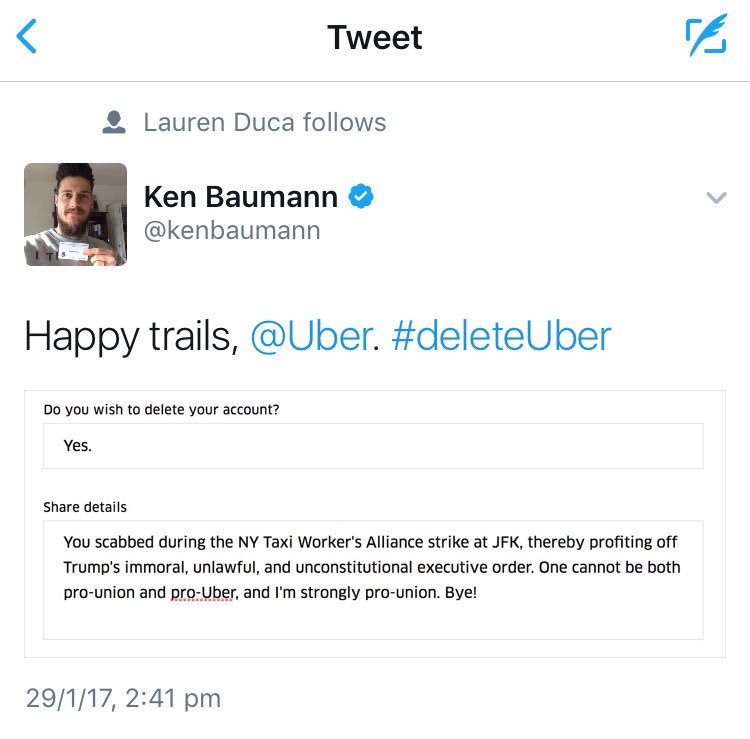 The lesson: It's up to brands to decide if they will publicly side one way or another in political matters and/or prioritize profit over ethics. Should your brand choose to take a side, you should discuss all the possibilities for negativity and how you'll handle it if it arises. 
United Airlines #Fail
United Airlines managed to take themselves down more through their antics this year than by actual ad spend. What they, unfortunately, failed to think through is that most people these days have smartphones, and we are all obsessed with documenting everything. So when they pulled some seriously questionable client liaison stunts, the world got to know about it, fast. Some of the United Airlines fails that set Twitter alight this year included:
Body Shaming teen girls for wearing leggings
Dragging an Asian American man from his seat so that a staff member could sit their sweet petunia down on it, and (our personal twisted favorite)
Killing a bunny rabbit on the damn plane
Twitter has had no shortage of viral material from United Airlines so far this year, we wait with baited breath to see what they come up with for June through December.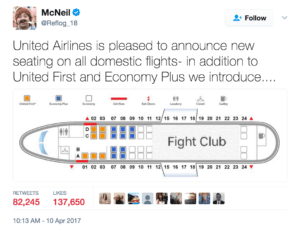 The lesson: treat your paying customers with at least the same basic respects you'd show any human being? 
Wendy's #Fail
Yet another customer care fail for a big US company in 2017. Wendy's got into an ill-advised spat with customers on Twitter (is it ever a good idea for big brands to quibble with customers – uh, no) over whether they really use fresh and not frozen beef.
They probably would have gotten away with it if they hadn't decided to post a "Pepe the frog" meme on the thread. For those of you who missed it, Pepe was co-opted by white supremacists at election time in 2016. Needless to say, screenshots were taken, and although they quickly realized their mistake and took down the post the damage was already done. Good luck living that one down, Wendy.
The lesson to be learned: With great pop culture use comes great responsibility. Also, an encyclopedic knowledge of meme usage is helpful. 
Mc Donald's #Fail
More food politics. Poor old Ronald just didn't see it coming, maybe it was his hat in the way. In an attempt at a burn against the American President, the McD's marketing team posted a tweet that read "You are actually a disgusting excuse of a President and we would love to have @BarackObama back," before dropping the mic with, "also you have tiny hands." Then they pinned it to the top pf their profile. Even if thousands of people agree with the tweet, it's usually not smart for brands, especially supergiants like Mickey D's, to explicitly join the fight. Needless to say, there were not many Trump supporters at McDonald's that day. The company later issued an apology and claimed to have been hacked. #Burn.
The lesson: If you do say what you gotta say, blame technical difficulties.
Pizza Hut #Fail
Seriously? When did fast food become so involved in politics? Pizza Hut takes the cake (pun intended) with their crass piggy-backing on Hunger Strike leader and political prisoner Marwan Barghouti. The Hunger strike leader was videoed eating some cookies, and the brand jumped on it as a marketing opportunity. Needless to say, Palestinians launched a boycott against them and things got pretty nasty for Pizza Hut after that.
A word of caution to all marketers out there: Know your audience, and as we mentioned above, don't make light of a current political situation to make a quick ad.
Adidas #Fail
Apparently piggybacking on all things disastrous, negative and tragic is the name of the game for the "Big Brand Fail" 2017 edition. Adidas has certainly been around long enough to know better, but that didn't stop them sending a very unfortunate e-mail in the wake of the Boston Marathon bombing in April 2013. The subject line of the e-mail read "Congratulations, you survived the Boston Marathon". Not cool man, seriously not cool. No matter how long you wait – some things just don't get funny with time. After some serious roasting for the mail, they were forced to post a hearty apology.

The lesson: don't EVER, in any situation, under any circumstances, make any sort of joking or sarcastic remarks towards terrorism or people's deaths. This one should go without saying, but humility and compassion will always go further than making light of public terrorism.
To Sum Up
If you are heading a marketing team in 2017, regardless if it's for a bog company or your homemade sock store, try to steer clear of the political minefields, body image issues, and anything else that could be construed as negative. Each interaction a user has with your brand is an experience in itself, and these experiences determine how your brand is perceived. That's why it's so incredibly important for brands to relate to their audience on deeper, more emotionally-driven levels. Not to mention, there are plenty of helpful, informative, and positive social media strategies brands can take without stooping to cheap shots to get attention.
[Form id="1″]
Publishing Date: