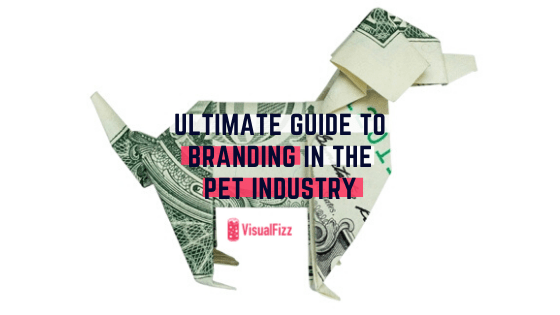 Categories for this post:
How to use Branding to Grow Your Pet Industry Audience
People are OBSESSED with their pets. People are obsessed with other people's pets, pictures of random people's pets, and anything remotely pet related. If there's one thing for sure in this life, it's that People. Like. Pets.
This news isn't really shocking, is it? Consumers spent nearly $100 billion dollars on their pets in 2019. If you want to cash in some of that revenue this year, find out how with our guide to pet branding marketing.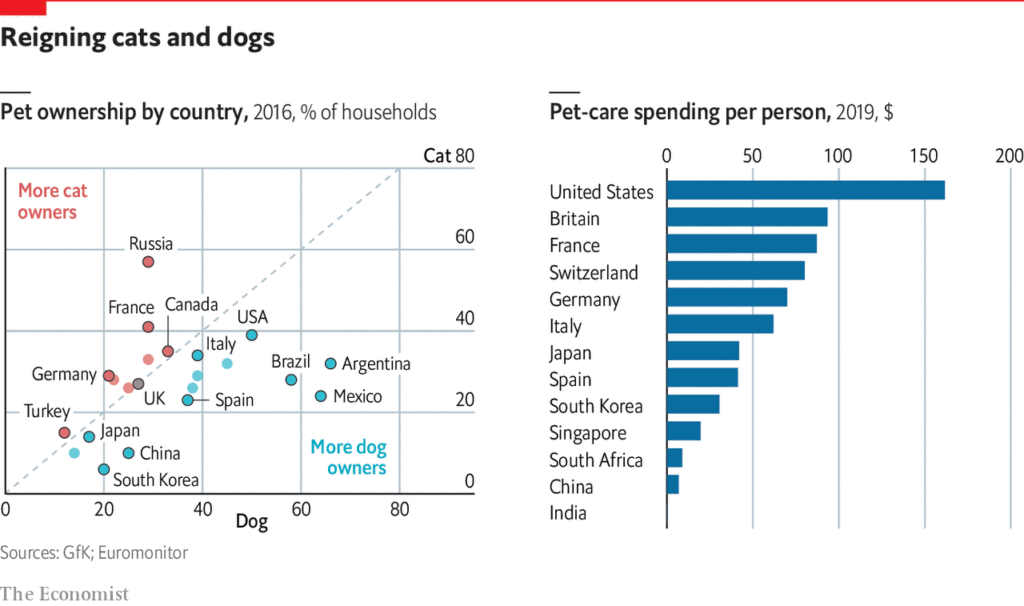 Marketing Strategies for Pet and Animal Brands
Though we'd argue that the following statement is true for every business, it's especially true for pet industry brands in 2020. Whether you sell leashes or lawn darts, your business needs a strong brand to reach customers, communicate your value, and stand out from the competition. 
That last part is important, because the pet industry is remarkably crowded. All you need to do is begin a search for "[animal of your choosing] food" online to see what we mean. According to a American Pet Products Association (APPA) report, Americans spent nearly $40 billion on pet food and treats in 2019, from more than 2,206 pet brands.
There's a lot of competition in the pet industry, to be sure, but also a staggering amount of money to be made. Fortunately, there are ways to tap into this lucrative industry and you already have everything you need to get started. 
Ideal Channels for the Pet Industry
Promoting your pet branding efforts is simultaneously easy, yet deceivingly complex. As stated earlier, consumers love pets and readily eat up as much pet-related content as they can. The trick is to not only provide that content, but also engage with pet-obsessed consumers in a way that encourages them to Share, Buy Now, and Click Here For More. 
Social Media Marketing for Pet Brands
For your pet brand to survive in today's overcrowded market, you must maintain an active social media presence. Fortunately, social media marketing is free and one of the easiest ways to introduce products and grow your following.
Use Visual Social Networks Like Instagram
Though consumers devour pet content on almost every platform, the focus tends to be on visual networks where images and videos dominate, like Instagram and Twitter. With more than 500 million daily users, Instagram is the perfect platform for pet brands to get quick messages and photos to their target audiences.
No, really. According to HubSpot, 80% of Instagram users follow at least one business account. What's more, 72% of users say they've purchased a product they've seen on the platform. You can take advantage of those odds by frequently posting about anything involving your brand, your industry, or your customers. 
 

 

View this post on Instagram

 
Did you launch a new product? Post about it. Did a team member adopt a new pet? Post about it. Just remember that there is a healthy balance between a casual profile and a business profile. You need to think strategically about how your Instagram profile looks and include calls to action on every post. 
Share User-Generated Content 
For your brand to stay current on social media, you need to post on a regular basis, which can be a challenge, especially if your operation is small. Fortunately, sharing user-generated content takes minimal effort. 
Remember, happy customers are your brand's greatest advocates and one of the best ways to tell your brand story. Ask customers for pictures when they stop by the store and post it to show prospective customers how nice it is to buy from you. 
Just stay active on social media and engage with your audience whenever and wherever possible. The more active and creative you are, the more likely you will be to grow your following and increase your online presence. 
Create Shoppable Posts
Don't forget to run promotional posts to drive traffic to your website and encourage customers to purchase your products and services. Otherwise, all that social media traffic will have nowhere to go. You can also create sponsored ads to promote your brand to prospective customers who don't follow your account. 
Giveaways, Contests, and Promotions
Giveaways, contests, and promotions are one of the best ways to build awareness for pet brands and products on social media. It's also a great way to generate excitement before you launch a new product.
All you need to do to run a profitable giveaway is offer something of value for free. The greater the value, the greater the participation will be. Don't forget to remind your followers about the giveaway on a regular basis.
Use Hashtags
Hashtags are a terrific way to drive traffic and build brand awareness around social pages, but few users seem to actually know how they work. For the uninitiated, hashtags (#) are how the internet categorizes itself.
What are some Pet Hashtags to use on Instagram Posts? 
#pet #dog #pets #dogs #cute #dogsofinstagram #cat #petsofinstagram #cats #love #petstagram #animal #animals #puppy #instadog #instagram #dogstagram #doglover #of #catsofinstagram #dogoftheday #doglovers #instapet #instacat #catstagram #catlover #ilovemydog #instagood #petshop #petlovers #nature #photooftheday #kitten #adorable #kitty #doglife #puppylove #catlovers #puppies #gato #meow #catoftheday #photography #petsagram #lovedogs #kittens #puppiesofinstagram #doggy #animallovers #instagramdogs #gatos #catlife #doggo #reptile #like #bird #happy #petlover
We use them to connect social media content to a specific topic, event, theme, or conversation, thereby making it easier for other users to discover related posts. Every post should have multiple, broad hashtags related to your niche and/or the type of products you sell, like #dogtoys or #catfood.
But it's not enough to paste a few hashtags on your posts and call it a day. You have to encourage your customers to post pictures of themselves using your products, with your branded hashtags. 
Engage With Pet Owners and Customers on Social Media
Regardless of the social media channels you choose to market your pet brand, the most important thing you can do on any platform is engage with users. That's why you post in the first place — in the hopes that a user will comment, share, or interact with your brand in any way. 
Reply to customers when they ask questions on Twitter. Share user-generated content and comment on pictures of users using your products. Use your brand voice to engage in conversations and become more than a brand. Be savage with your social media strategies if you want to. Just get involved; be respectful and try your best to avoid a brand planning failure. 
Gather Testimonials
According to SearchEngineLand, nearly 9 in 10 consumers consider an online review to be equally as important as a personal recommendation. Fortunately, social media makes it easy to gather positive reviews and show the world how wonderful it is to use your product/service.
Don't worry if you don't have many reviews just yet. You can always reach out to customers and ask for testimonials. Eventually, you'll collect enough good reviews that you can incorporate them into your social media calendar and produce newer, even-more relevant content. 
Pet Blogging and Content Marketing
Though an active social media presence is critical to marketing your brand in the pet industry, it's only one half of the equation. As a brand in the pet industry, you must also provide value to your audience by creating content that informs and entertains. 
That's where blogging and content marketing come into play. Consider the questions customers and clients ask you each day, then post blog content and social media updates that answer those specific questions. You can also post updates about new products or services so that your readers will always have up-to-date information about everything your brand has to offer. 
 

 

View this post on Instagram

 
Chewy's blog helps the brand to rank for all kinds of valuable keywords and key phrases. Take a page out of their (e-)book and check out their blog to get an idea for some of the topics they cover.
Whatever content you choose to create, remember that search engine quality raters value Expertise, Authority, and Trust (E-A-T) when judging content. The more expertise and authority you provide on a subject, the more trustworthy your brand becomes and the higher your content ranks in the search engine results pages (SERP).
How Do I Market My Pet Products?
Social media and content marketing are a great place to start marketing your pet products, but ultimately those methods only scratch the surface of what you can do with this incredible market. 
With thousands of product types and hundreds of different pet-related niches, the only way to truly maximize the potential of your brand is to hire a marketing agency that understands your brand and the unique needs of your audience. 
Partner With Pet Industry Branding Pros like VisualFizz
If this sounds like something that can benefit your business, and you would like to learn more about the marketing resources available for your pet brand's needs, contact VisualFizz today for more information.
Publishing Date: