Remember the days when photos were taken on family holidays and special events, and then the film was developed, the pictures printed, and the photo albums placed proudly on the coffee table? No? Don't worry, we don't either. But we've heard the tales of these legendary #Kodakmoments. Everything is different now….
It's the year 2017 and the war is on – Snapchat vs Instagram in the fight for the photo (and video).
Both of these Social Media phenomenon's offer users the power to share photos with their followers. Both offer marketers the opportunity for paid ads. Both have their pros and cons, Both offer video and Stories. But which one will be best for your business? That depends largely on what your business is.
(This next bit is for the grown ups)
WTF is Snapchat?
Snapchat is a snappy app that lets you send picture messages to your friends – with a twist – the message disappears after (up to) ten seconds! It's literally gone in a snap.
Snapchat was also the first to offer "Stories" – these are photos or videos that you take with the platform that last for 24 hours before they disappear forever.
Snapchat offers users fun filters that lets them put doggie ears on themselves and make them vomit rainbows (among other things, but the rainbow vomiting was enormously popular). These fun and comical photobombs are an intrinsic part of the very soul of snapchat.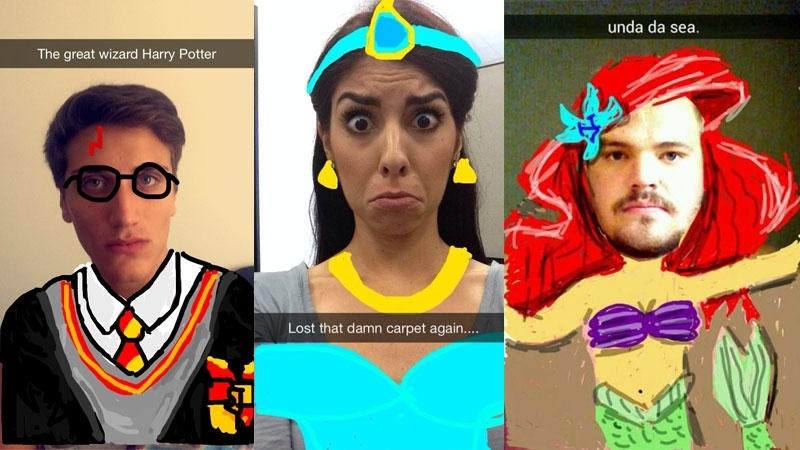 Pro's and Con's of Snapchat for Marketing
Snapchat has some serious market share happening with more than 100 million users active every month and more than 8 billion video views on snapchat every day!
It should be noted that Snapchat users are primarily young people between the ages of 13 and 22. A whopping 86% of Snapchat users are under the age of 25! This makes sense, because the filters are "young", fun, and non-serious. The other big draw towards snapchat for teens and tweens is the fact that snaps only last ten seconds. The disappearing act makes snaps all the more exclusive, and urgent.
If you're target market is teens, tweens and young adults, Snapchat is a good option for you.
The sense of urgency is great for snap promos where you want to encourage instant clicks and action.
The problem is, the same things that make Snapchat great also work against it. The age of the users might be outside of your target market. These are also not traditionally people with credit cards who can place instant orders online – and if you need something to show mom to convince her that she should buy you are going to need an image that doesn't disappear.
That doesn't mean more serious marketers should ignore Snapchat though. Remember Facebook started out as a platform populated by college kids. With only 1% of marketers using Snapchat advertising this could be a good time to establish yourself there.
[arrow_forms id='2068′]
So, to re-cap:
Snapchat Stats That Affect Your Marketing Efforts:
100 million active users per month
80 billion views a day
70% of users are female
68% of users are between 13 and 25 years old
Snaps are visible for up to 10 seconds, creating a sense of urgency.
Paid ads are available
Only 1% of marketers are using the paid ads – making it easier to gain traction
Snapchat users are highly active on the platform – There is a good chance they will see your ads
Viewers expect to be entertained, or offered something special, or both
Snapchat is fun, vibrant, casual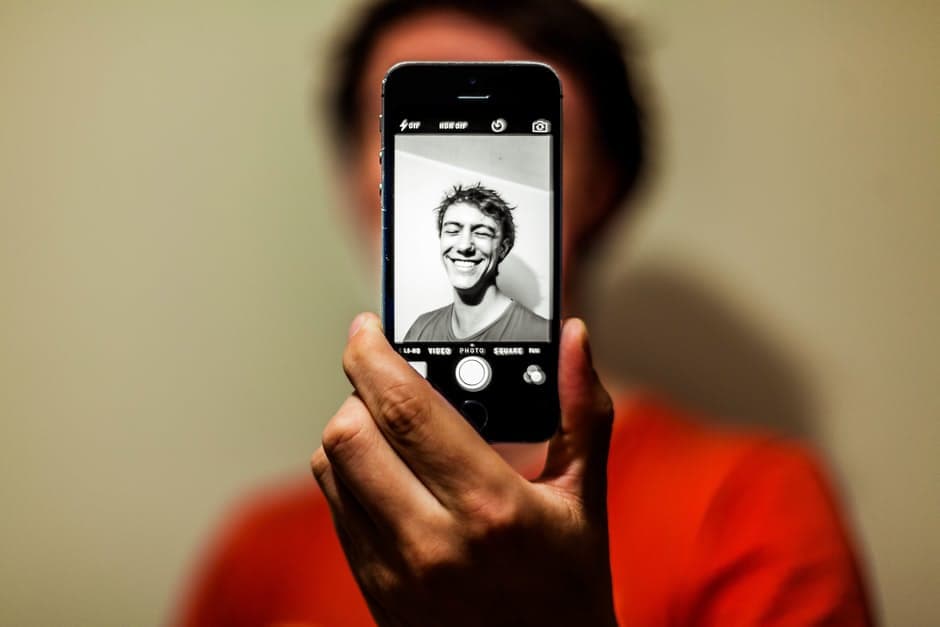 Instagram – hello #beautiful!
Instagram is Facebook's pretty, younger sister.
Instagram is another image sharing platform. Like Snapchat, it offers filters. It also offers users the ability to load stories that last only 24 hours and it also allows you to save those stories to your phone (did I not mention that both of these apps are exclusive for use on your mobile?). But – Instagram is completely different to Snapchat.
Instagram appeals to the younger population and the more mature adult. The fun guy and the serious marketer. The filters on Instagram allow you to create beautiful, artistic images that make your snapshots look like they were taken by a professional photographer.
Your photos on Instagram do not disappear (only your story does, after 24 hours). So, you can go back and view them again and again if you want to.
Pros and Con of Instagram for Marketing
Instagram has more than 400 million active monthly users (that's three times more than Snapchat). These people share more than 80 million photos a DAY.
There are over 5 billion images liked on Instagram every day (even on Mondays).
It also shares seamlessly with Facebook, making it that much easier to share your content across both platforms.
The fact that images stay put in the feed on Instagram works in your favour (even though the snappy Snapchat has it's uses). People can come back to it. Theycan see it again and again until they are ready to act on your call to action. You can use it just to live your brand, too.
Instagram is bigger and it has a much deeper connection to the slightly older generation with their deeper pockets. If you want to have your brand viewed as more professional, then Instagram is for you. It also fosters a sense of trust and has deeper emotional triggers tan snapchat.
#SecretWeapon: Never underestimate the power of the hashtag #
Instagram (and Facebook) allow users to create image descriptions with # hashtags.
What happens when you put a hashtag before a word is that it becomes searchable (that's why it turns blue). Anyone who clicks on the hashtag-ed word will find a stream of other images with the same hashtag. You can also search for any search term and you will be served thousands of public messages with the #hashtag for your search. This is a HUGE marketing bonus. It makes it easy for marketers to tap into their target audience's interests.
It is the combination of the hashtag, the posts that don't disappear and the artful photo quality that make Instagram a stronger choice for most marketing.
On the whole Instagram has been huge for those companies with a lifestyle element, food, clothing, adventure, travel, pretty much any product or service that relates well to photo and video. It allows brands to position themselves in the market place by positioning themselves right in the heart and soul of their viewers. You also don't have to follow a brand to receive their ads (as with Facebook) you will see suggestions based on your personal preferences and likes. Thanks to the application of a little thing called "deep learning algorithms". Viva technology.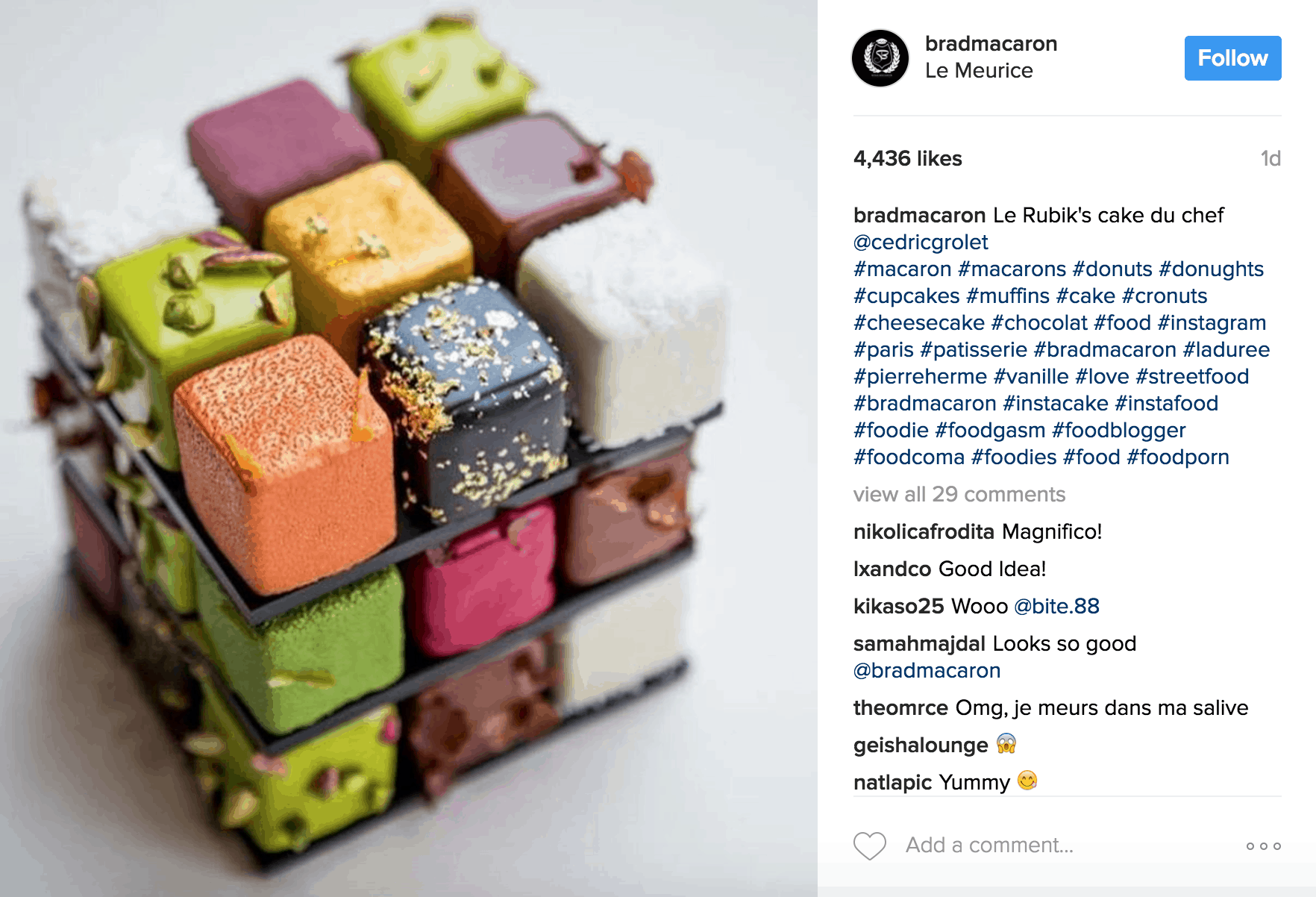 Instagram Cons
The con is that both of these platforms are all about the photo (and video). Let's say it's all about images. Which means that if your industry, process, or product is not conducive to being photographed or caught on video, you will have to get really creative to make them work for you. It's not impossible – but it will take a bit of clever thinking.
Another con for those who don't have an advertising budget is that unless you pay for your sponsored post, you can't use a post to link back to a website (the way you can with Twitter). This means that if you are showcasing a beautiful product viewers will have to visit your page to find the only place you can link to a website – your bio. That makes it a little bit harder to connect if you don't have a paid budget.
Instagram Stats That Affect Your Marketing Efforts:
400 million active users per month
80 million photos shared per day
5 billion likes per day
Sharing to Facebook
76% of users are between 16 and 34 years old
Images are visible indefinitely, which means you can find them again easily.
Paid ads are available
More popular than Twitter
The average user spends 25 minutes a day on Instagram (some of us much, much more)
Viewers expect to be inspired, shown something beautiful and offered high quality images
Instagram focuses on lifestyle choices, personal values and is perceived as being a little classier
Ultimately
The choice is yours. You need to have a very strong grasp of who your target audience is, what appeals to them before you can make the call. Hey, you could always do both.
I have both Instagram and Snapchat on my phone – but which one do you think I use most? Well now, that would be telling.
For the most part we feel that Instagram is the better choice for marketers – unless you have a very specific teen – orientated target audience. Snapchat does have its uses though, and we will definitely keep an eye on it to see what it "grows up" to be.