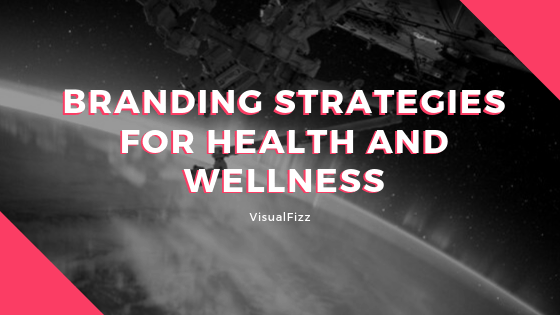 Categories for this post:
The health and wellness industry is worth trillions, which means there's an ample piece of the pie for companies looking to get their brand in the public eye. The problem is, however, in such a large industry, it can be difficult to stand out.
Fear not though.  Whether your business is exercise-related, provides medical advice, or just generally works in the health and wellness sector, these 5 branding strategies for health and wellness brands are a sure-fire way to help you achieve your marketing goals.
Storytelling for Health and Wellness
Storytelling is a trend that is set to stick around, so be sure to include it as part of your strategy. It's also easily done within the health and wellness sector, as no matter what your business does, it's likely that some kind of transformation may have taken place. Your brand can tell its  story through different mediums, whether it's written content, video, or even before and after pictures.
We live in a world where we want to feel connected to other people and even businesses or brands. We want to hear a 'real' voice behind the brands and see how they differentiate from others.
Targeting specific emotions you want to elicit upon people hearing of your brand is a great way to work out how you will position your storytelling. Facts are great but they can be a bit of a bore and cause instant disconnection (unless, of course you're doing pharma marketing — where facts are a strict legal requirement). So instead of reeling off statistics, talk about how your product affected one person in particular, even get them to tell the story.
Be more than just a faceless entity, add some humanity to your brand.
Social Media for Health and Wellness
Regardless of whether you have 100 or 100,000 followers on your social channels, you need to ensure that you have a consistent social media schedule which includes both paid and organic advertising to really drive your brand's voice.
You can really get some big wins from social media if your team can think of innovative ways to grab users' attention, whether your preferred channel is Facebook, Instagram, Twitter or even Reddit (yes, if you offer good advice on Reddit it can really pay off).
A great example of successful social is from Joe Wicks AKA, the Bodycoach, though he started out with a mainly UK-based following, he now has a strong following here in the States.
So how exactly did he conquer a fairly saturated health and fitness social media market?
By making humorous 15-second videos on Youtube and Instagram that showed him cooking meals that are prepped and ready in just 15 minutes; all part of the 'Lean in 15 Series'.
He has now expanded into sharing workouts and has sold 5 books focusing on healthy eating and quick HIIT workouts for those who are 'too busy' to think about a healthy lifestyle. Joe Wicks succeeded at this because, although there were many health and fitness brands out there at the time, his videos are what made him unique. He was the 'crazy guy' screaming recipes out on the internet.
Use Video To Connect with Your Audiences
Video content has literally taken over the internet, with the Cisco Visual Networking Index reporting that 82% of all IP traffic will be video-based, and live videos will account for 17% of that by 2022.
Don't just throw up any old video, however, you need to ensure that it's not only optimized for your audience in terms of how it appeals to your target market but how they will be accessing it. Also, always ensure at a minimum it's shot in 1080p HD (preferably 4K).
Most importantly, remember that video works even better when teamed with a varied content marketing strategy.
Create video that captures the minds of everyone watching it and draws on recent events, as Nike did with the Women's World Cup. Even without the Nike budget, you can still create something that encourages and inspires.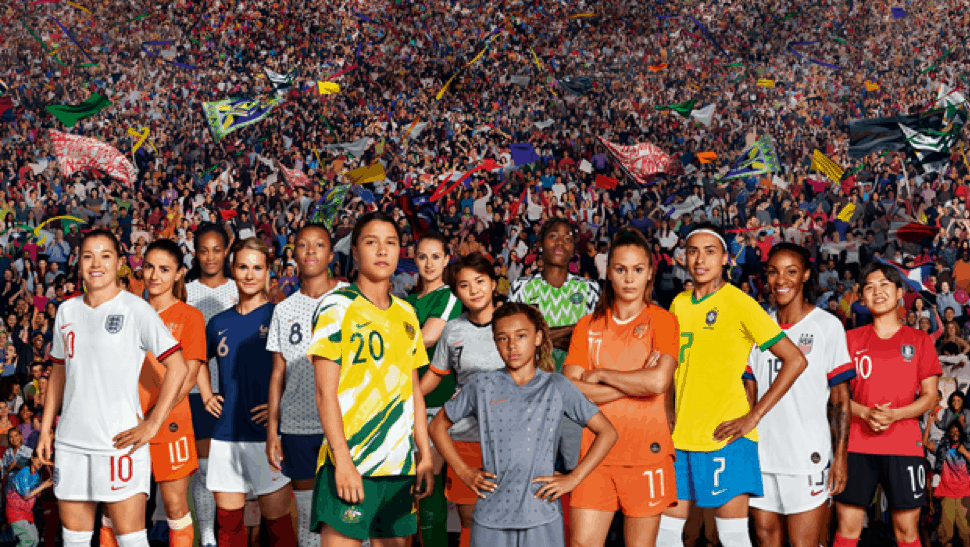 Image: https://www.popsugar.co.uk/fitness/Nike–Dream–Further–Commercial–Women–Soccer–Players-46223348?utm_medium=redirect&utm_campaign=US:GB&utm_source=www.google.com
Use Health-Focused Micro-Influencers on Social
The days of an uber-famous celebrity telling us to buy X, Y, and Z brands of protein shake or green tea are dying out.
Why? Because they're not exactly 'real' people.
We know companies have paid them thousands of dollars to shove their product in our face and we have definitely become far more aware and defensive about it. 
Enter micro-influencers.
Yes, they're still in the business of making some revenue for advertising products, but, because they come from a more close-knit, usually well-engaged community, their followers trust what they have to say far more than they can trust the likes of Kylie Jenner promoting hair growth pills. A 2018 study carried out by socialpubli noted that the engagement rates of a micro-influencer are 7x that of those with millions.
Trust is also key with micro-influencers, the reason why we tend to listen to them more so than with star-studded celebs is that they almost always (in 99.2% of instances) believe in the product they're promoting.
Finding a micro or even nano influencer that perfectly aligns with the style and voice of your company can generate high-quality leads.
Be Authentic with Your Wellness Brand
Though the word 'authentic' can be a little overused these days and become a little cliché, it doesn't mean that authenticity shouldn't be strived for when building a brand; especially in the health and wellness industry.[1] 
For example, one brand that killed it with their branding was NYC based SoulCycle back in January of last year when they literally decided to say 'Screw Resolutions' and, instead, take a more realistic and healthy approach to life's goals.
https://www.facebook.com/SoulCycleInc/videos/10156024796459592/?t=19
Nowadays, people tend to believe that they need to conform to certain expectations. By accepting that not everyone wants to join a gym on new year's day, go on a restrictive diet and feel even worse about themselves, health and wellness brands can become more encouraging and welcoming to their customers.
If your brand sticks to something that is realistic as opposed to edited and unattainable, it's likely to see much more success with '9 out of 10 consumers being willing to take action to reward a brand for its authenticity', according to a study by Cohn and Wolfe.
The above suggestions can all be very powerful elements in your marketing toolkit. By having a solid branding strategy for health and wellness in place when it comes to communicating your brand, you could dramatically increase your impressions and ultimately your sales.
[Form id="1″]
Publishing Date: