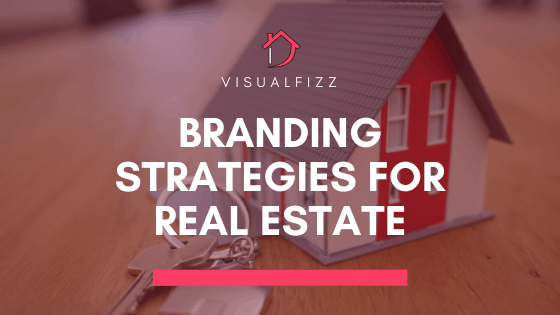 Categories for this post:
Real estate is big business anywhere in the United States, and especially in major urban areas (such as Chicago, the best city in the world, this is not up for debate, thank you). There are a lot of opportunities to build a successful and reputable brand. However, with thousands and thousands of realtors out there, you need to position yourself in a way that helps you stand out from the crowd. Here are five branding strategies that will help you do just that.
Share Your Story
In order to be successful, you need to ensure that you're connecting with your potential clients – whether they're tenants, landlords, buyers, or sellers – on an emotional level. There's no better way to do that than through the art of storytelling. Stories can be told through a wealth of platforms and a good strategy should include both written and video content (we'll talk more about video later). 
New York-based Halstead are known for their effective visual storytelling when marketing their properties as we can see in the video presented by realtor Jacques Ambron.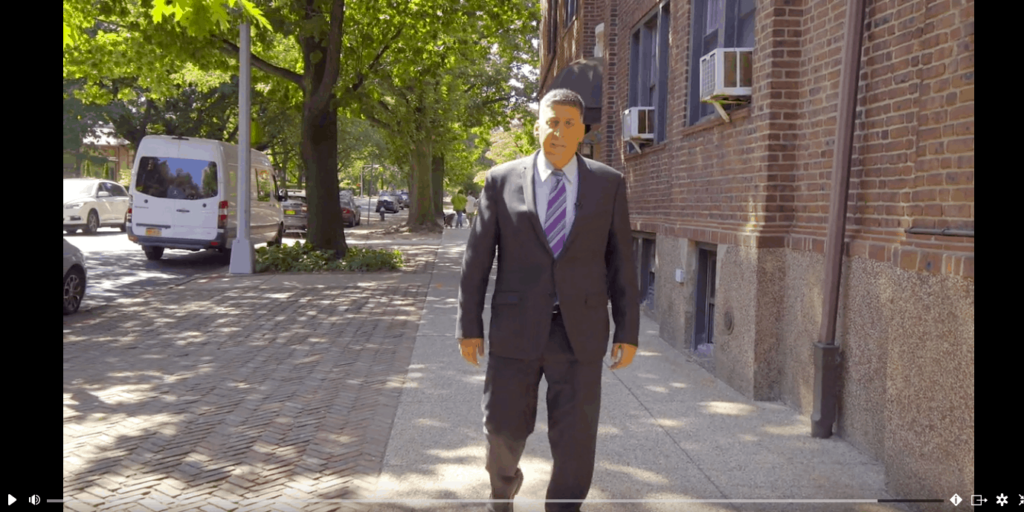 They also nail their storytelling with their staff bios. They're in-depth, talk about the personal interests of their staff and even have a video biography. They make you feel like you've actually met the realtor. 
Whatever makes your brand unique, emphasize it. Tell the audience why your brand is unique. Do you have more listings than any other real estate competitor? Do you have control over a specific market or appeal to a specific type of renter / buyer? Do you use eye-catching phrases that people aren't used to seeing? Emphasize your uniqueness. 
Keep Things Consistent
Consistency covers all areas of operation and is vital for your business' success. Lucid Press reported that the "greatest negative impact of inconsistent brand usage is the creation of confusion in the market" – You don't want your clients to be confused, or they will go elsewhere.
Everything from your design, to the way you run your operations, to your content schedule needs to be consistent.
Ensure you stay on top of your marketing channels. People may be waiting for that weekly roundup of your hottest properties that you publish at 5 pm on a Friday. They could be looking forward to getting a sneak peek of what's about to drop on your site through your email marketing campaigns. By adhering to a consistent schedule you're promoting the message that your brand is reliable. 
Consistency is also key when it comes to things like service. Your brand will need to set a high minimum standard for the service it delivers and deliver it 100% of the time.
Never confuse consistency with repetitiveness, however. This can result in your brand becoming boring and predictable. Consequently, you'll suddenly blend into the background of a sea of realtors. You need to be innovative, mix things up, and even see if you can attract a new type of client.
Be a Forward Thinker and Tackle Pain Points Head On
Speaking of innovation, nothing is better in the world of real estate than being a forward thinker in your industry. Lead by example. Don't follow the crowd and you'll find that you'll start to be recognized as an authority in your field.
A prime example of a forward-thinking real estate company is Flip. Based here in the US, they tackled an issue that many tenants end up struggling with at one point in their lives or another. If something unexpected happens to cause them to temporarily leave their city of residence, subletting their apartment could be a must. But that's not always easy to do, especially if time is limited.  
Flip created a marketplace to connect tenants, landlords, and subletters using a system that protected all parties both legally and financially.
Embrace the Power of Video
Content writing isn't dead, but video content is more powerful than ever.
Hubspot reported that 81% of businesses were using video marketing to promote their services in 2018, and that figure is only set to rise, meaning those that don't keep up with video, will soon fall behind.
Insivia added that a massive 95% of information is retained when watching video compared to written content. Embrace video, but be sure to keep it part of a well-rounded content strategy too, that includes written content. In short, video is great, but it isn't the be-all and end-all.
Bespoke Real Estate nailed their video presence through their Youtube channel. Nowadays, people use Youtube as a search engine and by producing excellent quality videos that are crisp, feature drone footage, and are shot using the best equipment to reflect their luxe brand, Bespoke Real Estate has managed to gain almost 8,000 subscribers to their channel.
Most of their videos get over 1,500 hits, but occasionally, the videos gain viral traction and get tens of thousands of views like this video of a property in the Hamptons. In this video, the realtor really immerses you in the property and advertises it as more of a lifestyle, rather than a brick and mortar property. It's well complemented by the choice of music and leaves you wanting more.
Remain Authentic
There is one key strategy that underlies everything we discussed in this post and that's authenticity. If your brand isn't authentic, it won't gain the traction that's needed to really succeed. It's great to promote all the things that you can offer for them compared to competitors, but you need to ensure you can deliver on it too.
As a general rule, smaller businesses tend to be the ones that are more successful at maintaining an authentic approach, but that doesn't mean that large commercial or residential realtors can't remain authentic too.
Let's take authenticity in video for example.
The videos we looked at from Bespoke Real Estate were fantastic but what if potential buyers want a more 'realistic' approach to what living there will be like?
Facebook or Instagram Live is a great way to solve this problem. Not everyone can make an appointment to view a property, but by picking up your cellphone and walking around the property and chatting about it to a live online audience, you get that 'real experience'. Your words might not be carefully crafted and the footage might be shaky, but clients want that kind of authenticity nowadays.
How do we know?
Because there's a prime example, which even got featured on Facebook's business blog thanks to its success. Lisney is a real estate company located in Ireland and they used the power of Facebook live to generate 30,000 organic views of their property which ultimately resulted in a 4.5x increase in viewings.
We hope these branding strategies help you take the steps needed to start developing a successful, consistent and authentic brand for your real estate business. By following these guidelines you're sure to connect with potential leads even better than before. If you need any further help, reach out to the VisualFizz team and see how we can help to take your brand strategy to the next level.
Publishing Date: