JLC Infrastructure (JLC) is an investment firm with an impressive infrastructure portfolio and commitment to aligning their clients with the communities their partners serve. When JLC reached out to VisualFizz, they were struggling to communicate their value and story. JLC had a sparse website that lacked helpful information, visual appeal and a clear user flow.
The VisualFizz team created a sleek, functional and highly user-friendly website that ticked all of the client's boxes. Read our full case study below to learn more about our web design and web development process for JLC.
About JLC Infrastructure
JLC Infrastructure (JLC) is an investor and asset-management firm co-founded in 2015 by Loop Capital and basketball legend Earvin "Magic" Johnson's company, Magic Johnson Enterprises.
The firm is focused on the transportation, communications, energy, utilities and social infrastructure sectors in North America, with offices in New York City and Chicago.
JLC strives to incorporate Environmental, Social and Governance (ESG) considerations into all aspects of the investment process. The firm was founded on the belief that investing responsibly, supporting communities, and building teams with diverse backgrounds and experience will create long-term value for investors.
With no shortage of compelling differentiators, JLC needed their website to better serve their vision, investors and portfolio companies. JLC chose VisualFizz because of the agency's expertise in web design and development as well as its experience in the finance industry.
Website Creation by VisualFizz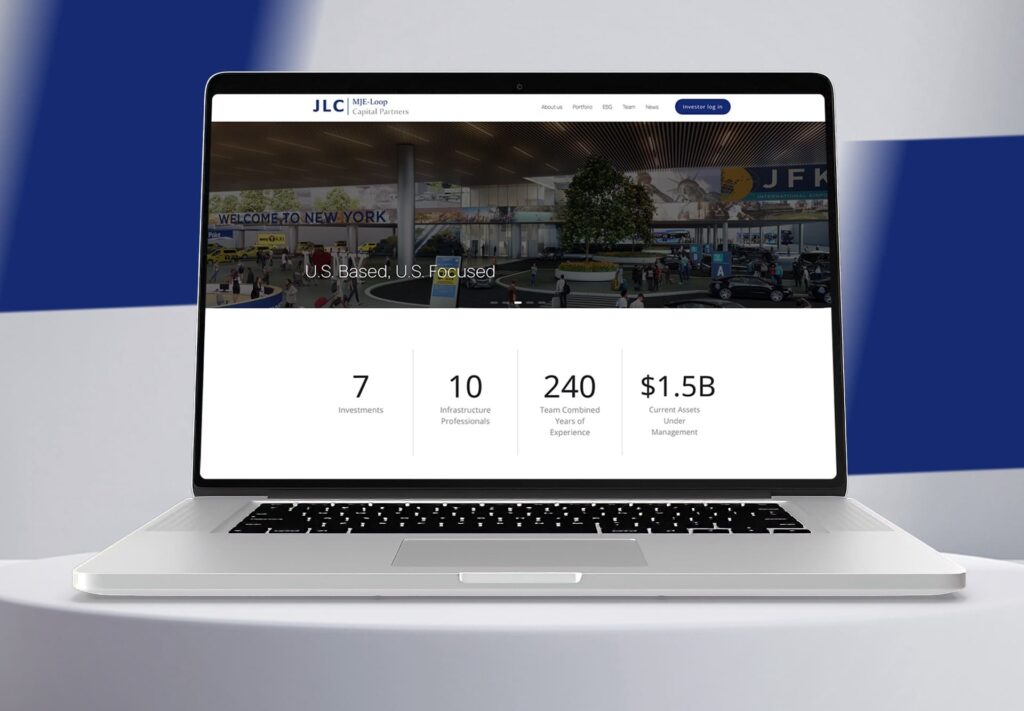 The overarching goal of this project was to create a sleek, investor-focused website that showcases JLC's wide-ranging portfolio, diverse team and ethos.
The JLC team also gave VisualFizz a clear list of tactical goals to achieve:
Provide an area for investors to log in and view reports and other information
Express the company's position on Environmental, Social and Governance (ESG)
Display industry news
Enable administrators within the company to make site modifications
Allow communication with both prospects and existing clients
With clear goals in mind, the VisualFizz team got to work creating a new website for JLC.
Web Design and Development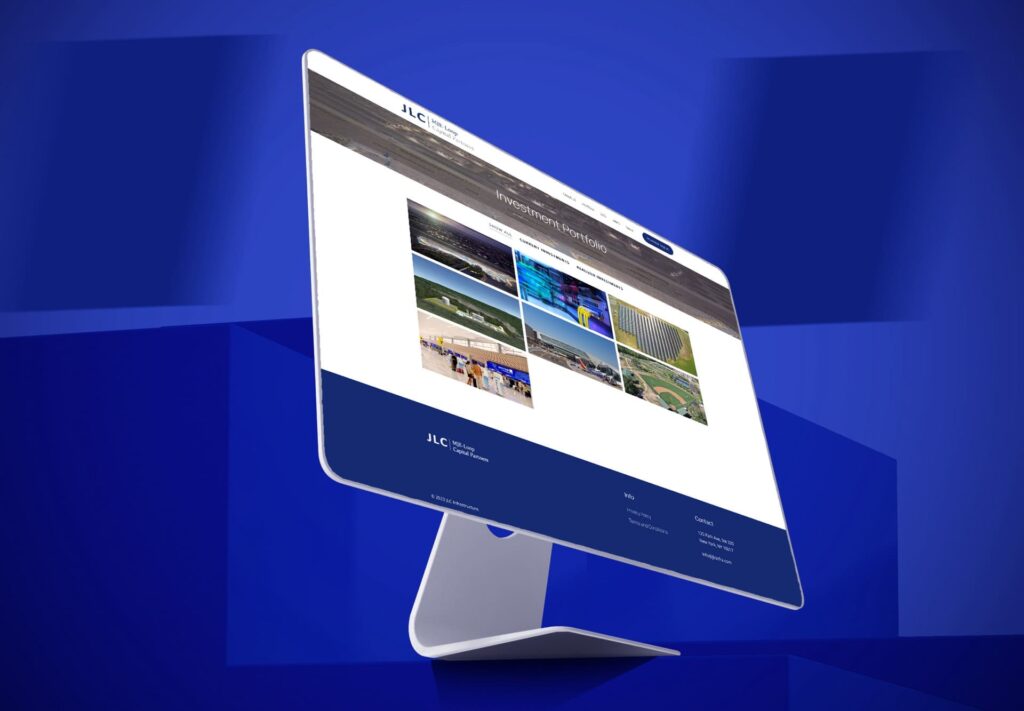 The VisualFizz team designed the JLC site using WordPress and Elementor. VisualFizz used UX and creative best practices to create an easy-to-use, clear and visually compelling site.
For imagery, VisualFizz designers pulled from the company's library and online image libraries to convey a cohesive and professional look and feel across all web pages.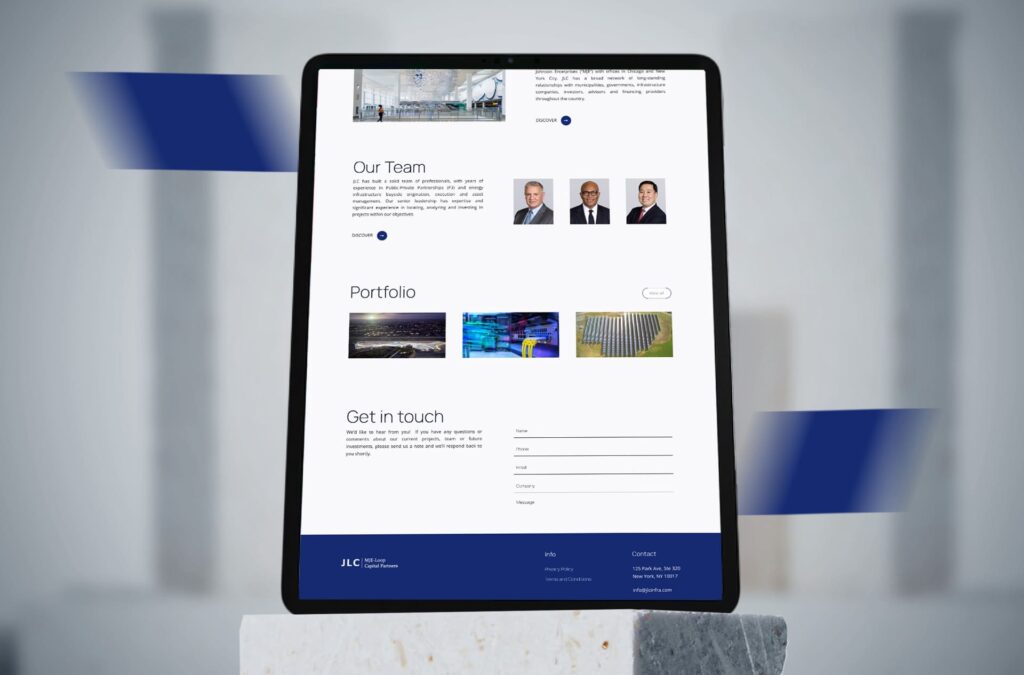 VisualFizz presented drafts to the client and modified styling based on feedback until JLC was completely happy with the finished design. Some design highlights include:
Clean and sleek home page with eye-catching and compelling images, headlines, and stats that quickly communicate the company's story and main selling points
Clear top-level navigation that displays JLC's most important information in a digestible way
Attention-grabbing call-to-action button that easily shows investors where to log in
Responsive design that looks just as clean and sleek on mobile as it does on desktop
Content-rich ESG page that clearly differentiates JLC from competitors and reinforces their mission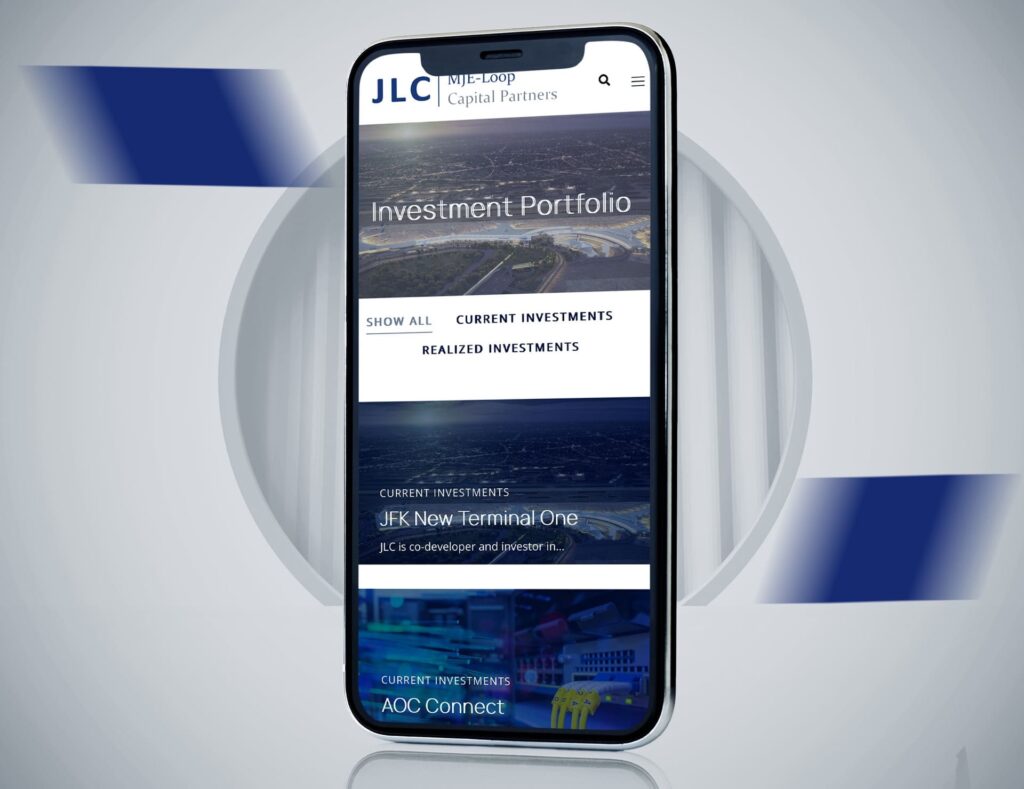 Once the design was finalized, website development quickly followed. The VisualFizz team developed the website with a high-quality hosting infrastructure and managed the project using Bugherd.com, where the client could add tickets for new custom features and enhancements. This is also where the VisualFizz team kept track of QA items.
The VisualFizz web team also optimized JCL's website to follow current SEO best practices.
Results
The new website accurately reflects and celebrates the major infrastructure projects that JLC has in their portfolio as well as the company's commitment to the environment, diversity and inclusion, local communities and proper governance.
JLC is very pleased with the result and continues to work with VisualFizz for marketing needs.
If you're in the market to create a brand new website from scratch or give your old site a much-needed refresh, fill out the form below to get in contact with VisualFizz and learn more about our web design and development services.