Shipping and logistics company Trifecta Transport is dedicated to providing exceptional service to each and every customer, with a dispatch team available 24 hours a day and expert logistics consultants easily accessible for advice.
The company treats its own team members with the same care and respect. To ensure salespeople have best-in-class materials to support their outbound sales efforts, Trifecta leaders came to VisualFizz for help with impactful, well-written, modern sales collateral for the team to use with clients.
This case study covers the creative services VisualFizz provided for Trifecta, including content writing and graphic design.
Trifecta's Challenge
Outbound sales are the main revenue driver for Trifecta, but the company lacked a cohesive, on-brand toolkit to support the sales team throughout the funnel.
Sales reps spent countless manual hours preparing for meetings with prospects and clients, customizing sales pieces on an as-needed basis and relying on outdated—or nonexistent—materials as a starting point.
In addition, Trifecta was about to transition to new sales software, and this presented a valuable opportunity to not only update all materials but also to ensure easy access to the content for all team members moving forward.
The VisualFizz Solution
After in-depth conversations with Trifecta about the typical sales funnel and processes, the VisualFizz team came up with a strategy to develop new high-quality sales materials to help sales reps spend more time starting conversations and closing deals—and less time recreating the wheel with new content.
VisualFizz identified high-priority pieces to develop and templatized these materials for Trifecta. Each piece is designed to ensure brand cohesiveness, better support outbound sales and save the company precious time.
Read on to learn how VisualFizz created a cohesive sales toolkit that the Trifecta sales team can use and customize moving forward.
Content Development for Outbound Sales Support Materials
VisualFizz provided content writing and graphic design support for the following materials:
Case studies
Industry one-pagers
Customizable proposal deck
Print flyer
Read on to learn more about the VisualFizz creative process and output for these robust and informative materials.
Writing and Graphic Design for Long-Form Case Studies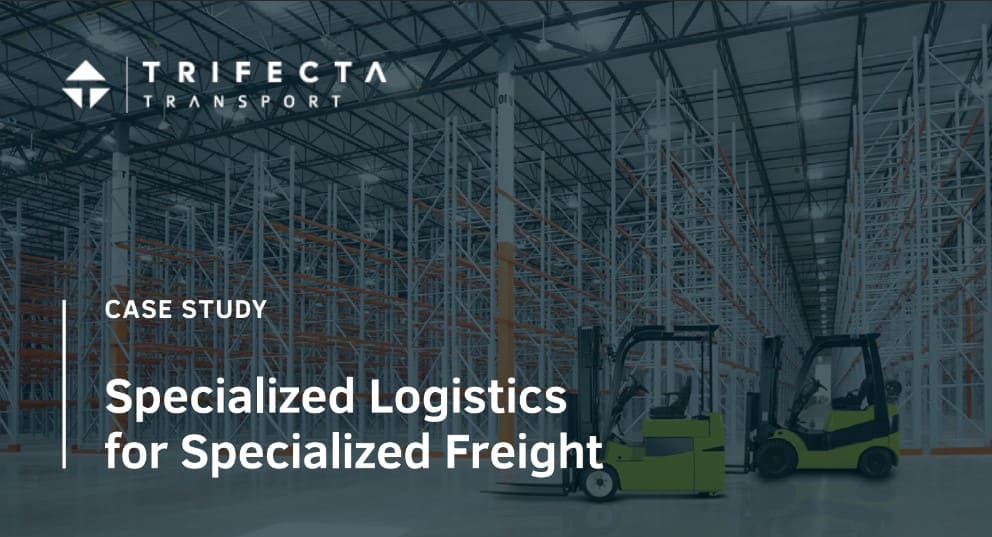 The Trifecta sales team needed more concrete success stories to share with prospective clients. VisualFizz took the guesswork out of case study creation, handling the process from inputs to final deliverable.
Case Study Development Process
Gather inputs – The VisualFizz team asked relevant questions (i.e. client's name and background, work Trifecta did for the client, quantifiable success metrics, client testimonials, learnings, etc.) during a call with the sales team.
Write and refine – VisualFizz (after an internal team copy review) provided a first draft of copy for review, editing based on Trifecta's feedback.
Design and refine – The VisualFizz graphic designer added appropriate images and visual elements to support the content and make it easier and more entertaining to read. The designer iterated on the layout based on feedback until Trifecta was happy with the results.
VisualFizz used the first approved case study as a template to create a cohesive set of five case studies. Including approximately 1,000 words or more, each piece was extremely informative and detail rich. The case studies included a high-level summary and laid out challenges and solutions for each Trifecta client in a digestible, visually appealing format.
The case studies share the same branding and design elements for cohesion, and each piece includes a strong call-to-action at the end with clear contact information.
Writing and Graphic Design for Industry One-Pagers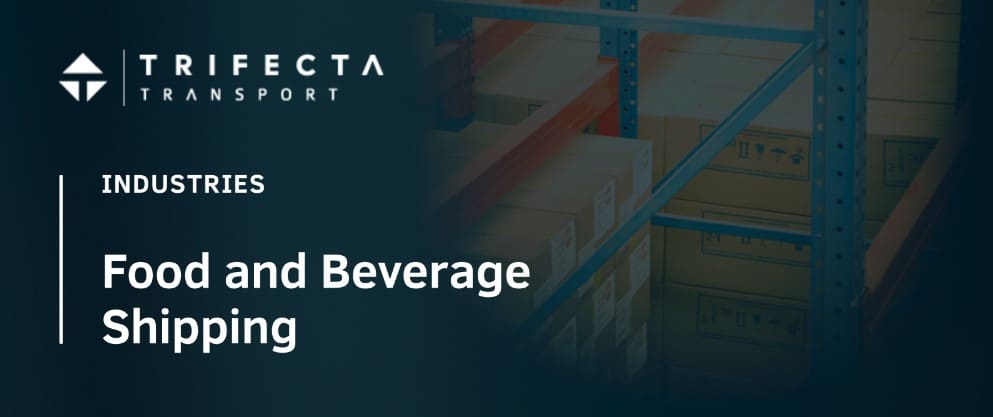 The Trifecta sales team needed new, on-brand collateral to provide prospects with helpful and informative content specific to the following industries:
Healthcare
Food and beverage
Consumer packaging
Construction and safety
Auto and truck parts
VisualFizz initially set out to create concise one-pagers for these top industries, but if you're in the marketing field or marketing adjacent, you know that a "one-pager" rarely ends up being just one page. This turned out to be the case with the suite of industry "one-pagers" VisualFizz developed for Trifecta, because there was simply too much relevant content to include on each piece.
To create the one-pagers, VisualFizz employed an intake and content development process that was similar to the case studies. The team gathered relevant information from Trifecta (i.e. Trifecta's top 5-10 industries, why Trifecta is the best partner, etc.). Then, the team drafted copy accordingly and designed using a similar template to the case studies.
The final industry one-pagers followed a similar design as the case studies for brand consistency, with additional graphical elements interspersed as needed to break up the robust content. The content covered shipping capabilities, key benefits, applicable real-world success stories and more, all specific to each industry vertical.
The eventual goal is to turn each industry's content into landing pages on the Trifecta website.
Graphic Design and Content Support for Proposal Deck
A professionally designed and formatted proposal can be the difference between a major sale and a "just missed it" opportunity.
The Trifecta team had never before used a consistent, on-brand sales deck for prospects, so VisualFizz had a blank slate to create an engaging and versatile presentation tool.
The VisualFizz team set out to accomplish a few important goals with a new proposal deck for Trifecta:
Make it beautiful, clean and effective. This was predominantly a design-driven project, but the VisualFizz team also made content recommendations to shape the story.
Fully understand the selling process. The VisualFizz team took the time to learn the nuances of Trifecta's sales process to identify must-haves, nice-to-haves, and items to cut.
Repurpose and restructure new content. The deck incorporates information from the case studies and industry pages VisualFizz created to help prospective customers connect the dots and understand how Trifecta functions within their specific industry.
Save Trifecta time in the long run. VisualFizz created a proposal deck that requires Trifecta to write less custom content and focus on the important points.
The finished deck is modern, on-brand and customizable based on each seller's needs. It condenses a great deal of important content into well-designed slides with graphics and icons that emphasize main benefits and selling points.
Each salesperson can add pertinent information and/or data that's relevant for their prospect, or remove anything that's unnecessary.
Writing and Graphic Design for Print Flyer
When you only have a few minutes with a prospective client, any materials shared must be eye-catching, memorable and easy to comprehend.
Trifecta's sales team needed a printed flyer to use for preliminary introduction meetings—likely lasting just 5 minutes or less—with prospects. Prior to VisualFizz's version, the sales team was using outdated fliers specific to certain industries. Trifecta wanted a more high-level piece of collateral that would serve as an overview for prospects in Chicagoland.
With limited examples and creative direction, the VisualFizz team set out to create something unique and impactful. The end result from VisualFizz was a visually striking piece that is both concise and informative for prospective clients. In messaging and design, this print flyer reflects the space
Trifecta has carved out for itself as a forward-thinking, tech-savvy industry leader in shipping and logistics.
Results: A Suite of Eye-Catching and Effective Sales Materials
VisualFizz delivered a slick and cohesive set of materials with consistent messaging, information and branding across all pieces.
Trifecta's sales team has been using the new materials in communications with their prospective clients. They've been thrilled to have new, on-brand collateral in their toolkit as they nurture prospects throughout the entire sales funnel. The new materials have also made it easier to onboard and train new salespeople as Trifecta continues growing.
Empower Your Sales Team with VisualFizz
We know how important it is to arm your salespeople with the right materials. Reach out to VisualFizz today to learn more about how our creative services can empower your team, boost confidence and help to close more deals. Fill out the form below to get started!