In this case study, we'll walk you through VisualFizz's digital marketing and advertising partnership with GGLeagues, whose goal was to acquire new players and enhance the user experience for their existing community of gamers.
About GGLeagues & Why They Came to Us
The recreational esports industry has recently exploded in popularity. GGLeagues is a premier esports brand that's taking the space by storm, delivering an exceptional gaming experience to youth players of all skill levels and backgrounds. They've tapped into the recreational, educational, and social aspects of gaming to teach players valuable life skills and give them a place to authentically connect over a shared passion.
GGLeagues came to VisualFizz with the short-term goal of increasing their user base through registrations of the weeklies page. In the long term, they wanted to create a better user experience for newly acquired GGLeagues users, ultimately converting users to active players in both paid and free events.
We'll walk you through the services we provided—paid search, paid social, organic social media audit and identity update, and refreshed web content—and the impressive outcomes we were able to deliver.
Lighting a Fire With PPC and Paid Social Media Campaigns
With the right messaging and targeting, we knew we could attract the type of gamers that GGLeagues wanted to add to its roster. Here's how we did it.
Paid Social Media
VisualFizz implemented multiple paid social media campaigns that ran for 45 days with a goal of converting new players to sign up. Here's a snapshot of the noteworthy paid social performance averages across all campaigns.
Average cost per sign up: $6
New users from social: 1,062
Link clicks: 8,547 ($1.30 per click)
Click Through Rate: 0.69%
1,016 total Weeklies sign ups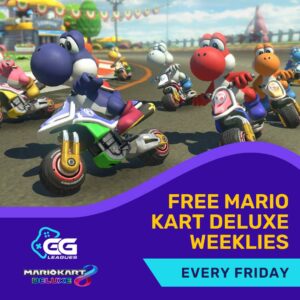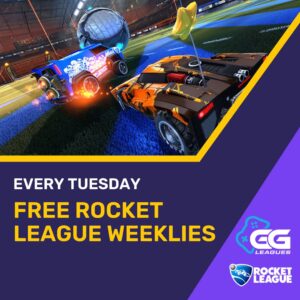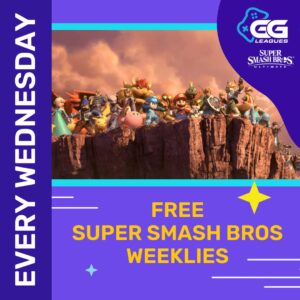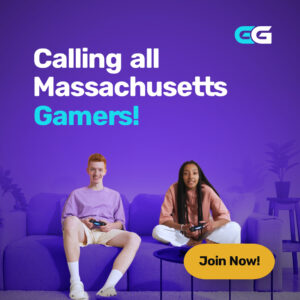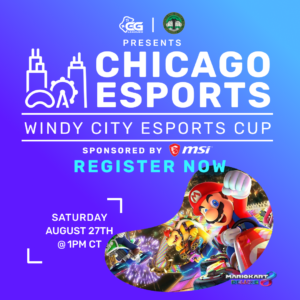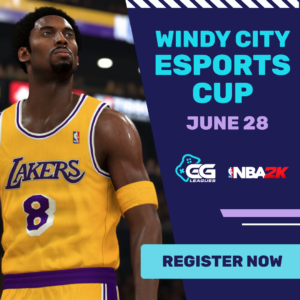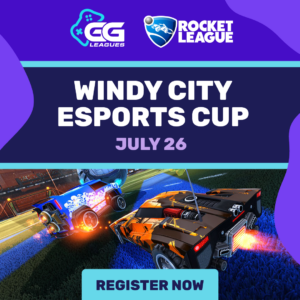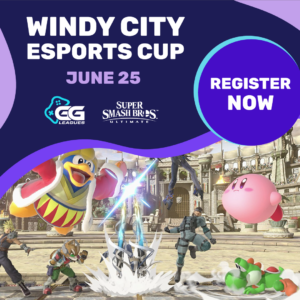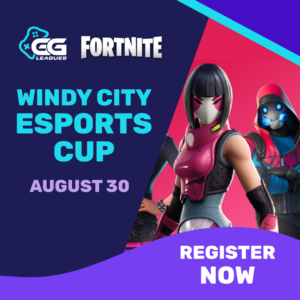 Paid Search
This phase of the campaign was driven by a simple goal: increase users to the GGLeagues website via free sign ups and ultimately transition those users to paid members through purchases of league and season passes.
To initiate the paid search process, we built campaigns for a handful of individual states to feature upcoming tournaments GGLeagues was hosting with local partners. In this initial launch effort, we created three search campaigns accompanied by a display and YouTube campaign for each of the states. By using both branding and conversion channels, we were able to maximize the efforts and boost both sign ups and awareness of these local tournaments.
After that initial request, we pivoted these campaigns to nationwide targeting. We found that we could better maximize leads by targeting search, so we paused YouTube and display efforts. We also paused an underperforming search campaign and created an entirely new campaign around individual games that kept popping up as important in our data. Though it took time and optimizations to complete, this transition was ultimately extremely beneficial.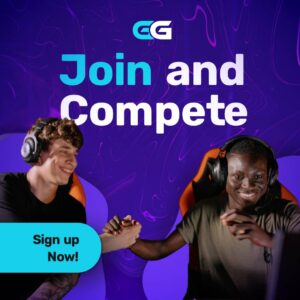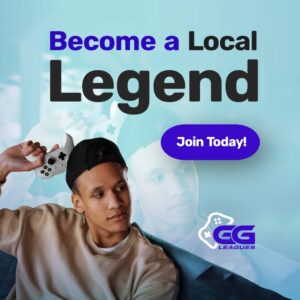 We were able to continue to improve the performance of this campaign and ultimately utilize conversion-based bidding systems to significantly boost efficiency and leads. Here is a snapshot of the performance over time:
March 2022: $2,248 Spend, 33 Leads, $68/lead
April 2022: $4,277 Spend, 90 Leads, $48/lead
May 2022: $4,934 Spend, 658 Leads, $8/lead
June 1-23, 2022: $1,778 Spend, 751 Leads, $2/lead
As you can see, we achieved amazing improvements in every metric in a period of 60 days by working closely with GGLeagues and optimizing based on the data. GGLeagues accumulated hundreds of daily sign ups, many of which turned into paid members who wanted to participate in its featured tournaments. We are thrilled that we were able to help GGLeagues meet its goals within the first three months, and the results continue to improve with time.
Organic Social Media Audit
We wanted to ensure that all of GGLeagues' social properties were building trust and brand legitimacy by showcasing the events, community, and education they provide to both gamers and parents. An organic social media audit allowed us to help the client optimize each and every one of their platforms to be cohesive, community-based and congruent with the brand as a whole.
The audit included a competitive analysis and review and analysis of GGLeagues' Instagram, Facebook, Twitter, LinkedIn, Discord, Twitch and YouTube. But we didn't stop at just an audit.
Armed with our insights, we took action by updating all social media bios to be congruent with brand standards and optimized with SEO-friendly terms. We also created new profile images and graphics to be implemented for an overall cohesive look and feel between social channels.
Lastly, we presented the GGLeagues team with recommendations for social media success in the future. These included posting relevant content with a focus on driving awareness of tournaments and events along with the numerous social and educational benefits of becoming a member of the GGLeagues community.
Here are details of channel-specific recommendations that our team suggested implementing.
Instagram
We recommended refreshing the Highlights section content to make it up to date. We also suggested updating the GGLeagues linktr.ee page with brand colors and optimized headings to encourage users to take action.
Instagram should always include strategic, brand-appropriate, industry-specific and localized hashtags to help facilitate growth and brand awareness on every post. Here is just some of the hashtag research we did:
#games #videogames #leagueoflegends #gamingcommunity #gamerlife #gamersofinstagram #esports #esportsteam #riotgames #lolesports #esportsgaming #esportstournament #nintendoswitch #mario #mariobros #supersmashbros #mariokart #smashbros #rocketleague #rocketleagueclips #rocketleaguecommunity
In addition, a follow strategy is a crucial part of an Instagram growth strategy. To ensure proper research and analysis of those that we would recommend following, we created a persona around this audience type. These accounts may include gaming industry news and social hubs as well as affiliated companies and project partners.
Another simple but effective recommendation was to ensure that streaming video is reformatted to fit Instagram Reels sizing—this will be a strong organic awareness builder as Reels have a much greater reach to outside audiences than any other form of content on the platform.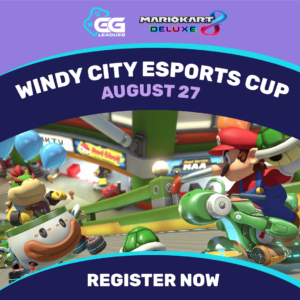 Facebook
VisualFizz ensured GGLeagues' branding was consistent throughout Facebook by editing all graphics to fit the platform's specific size requirements. We also took special care to maintain on-brand, congruent language throughout all posts. Acting on these small changes will lead to better brand recognition and ultimately better conversion on Facebook.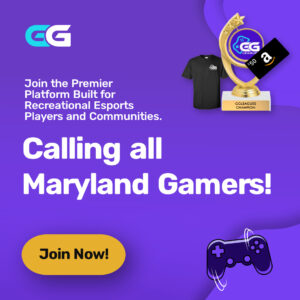 Twitter
The gaming community on Twitter is massive and the platform's nature of short, dynamic and in-the-moment content makes it a great space for real-time updates. Previous GGLeagues' tweets featured live competitions, match schedules and event recaps. We advised the company to be intentional with its language, aiming to communicate in a more consistent brand voice from post to post.
As tweets only offer 280 characters, Twitter is a great platform to take advantage of posting dynamic content such as graphics, photos and video. Overall, we recommended that content should be easily recognizable as a GGLeagues post when followers scroll through their Twitter feed.
LinkedIn
Similar to Facebook, we noted that GGLeagues' LinkedIn page and content would benefit from more intentional and consistent branding. It will also be key to ensure attached media (graphics, images, etc) are sized to fit the channel's specifications to avoid looking amateurish with blurry or cut-off images.
As a professional social media and networking platform, LinkedIn presents a great opportunity to highlight the company's expertise in the gaming industry. We suggested investing time in creating relationships that foster growth with other people and partners in the field to develop potential sponsorships and even venture capital. Continuing to regularly cater content to parents, such as educational and safe gaming info, was also highly recommended, as this demographic is one of the most active on the platform.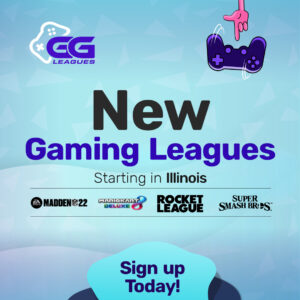 Twitch
The live video streaming platform has garnered plenty of buzz in the social media scene over the last several years as the next generation has come of age. In gaming specifically, Twitch has captured a large audience as players can connect to view and comment on each other's streams from anywhere in the world.
From a visual perspective, we recommended resizing the branded graphics under the About section to properly fit the page and layout. Copy should also be optimized to match the language across other social media channels. Finally, we suggested updating the Facebook link listed on the page as the current link was returning an error.
This popular hub for esports fans will be a pivotal channel for GGLeagues to drive community growth and engagement, so implementing these changes will be key for the brand.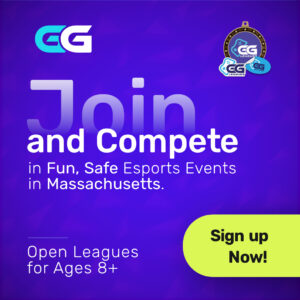 Discord
Discord is arguably the most unique channel in the GGLeagues social media toolbox. This digital instant messaging platform allows for community building through the use of servers, where users can have deep conversations about topics they care about with other passionate fans. While GGLeagues currently uses its Discord channel to announce live streams, participate in community discussions and share recaps, they're currenting just scratching the surface.
We suggest using the platform for active user campaigns, loyalty rewards and giveaways. Discord is the perfect accompaniment to the live streaming of Twitch, allowing for exciting dialogue before and after.
Visually, we suggested focusing on organization and better branding for the channel. Clarifying section names, using emojis and adding header graphics would ensure that users easily understand the layout. We even provided a Discord-specific category of visuals and graphics for optimized channels and increased engagement for gamers of all ages.

YouTube
Similar to Twitch, YouTube is an incredible resource for sharing esports matches, providing tournament recaps and highlighting the many benefits of gaming. The channel is the world's second-largest search engine to Google, so capitalizing on that would help engage potential members and build authority in the space.
Our team built several YouTube Playlists for the GGLeagues channel organized by category/audience:
Info for Parents
GGLeagues How To's
Match Previews
Previous Event Matchups
Creating more diverse content such as live streams, tutorials, interviews and talking heads segments were additional ideas we provided for developing connections with audiences.
As GGLeagues captures video from its own platform during matches, tournaments and such, it could easily be repurposed for social channels, and YouTube should be a top priority due to its global popularity and user base. When repurposing, cutting unnecessary bits and keeping the most engaging parts is important for capturing viewers' attention from beginning to end.
There is an opportunity for GGLeagues to utilize branded thumbnails, as these are crucial for viewers scrolling YouTube looking for videos to press play on. Intentional, branded copy in the video descriptions should also match the video, provide a call-to-action and elevate the content for searchability.
The brand has already used the channel for partnership content purposes, so we suggested continuing that along with finding more ways to highlight players, teams, sponsors and more. YouTube also makes it easy to embed videos on a website, and we recommended that GGLeagues include a few on its web pages for promotional purposes.
Community Leader Strategy for Social Media
In the esports community, there is huge value in having the right gaming host or personality as the face of a brand. A charismatic individual can establish an identity, draw in audiences and bring a level of enthusiasm to followers that forces people to take notice. These personalities have proven key to driving engagement and building communities within the gaming space.
We proposed that GGLeagues tap one of its moderators to become an active leader across its social media platforms to truly develop, and increase, its follower base. Over time, this person would become a known and trusted figure leading the GGLeagues community.
Website Content
The VisualFizz content team jumped at the chance to refresh the brand's website to reflect the space it's carving in this exciting, growing industry. We also reworked content with the goal of improving engagement with its target audiences, namely beginner-level youth esports players.
The brand stands for fun, positivity, teamwork, sportsmanship, and friendly competition, so we wanted to ensure those characteristics came across in all copy. (GG stands for Good Game, after all!) The majority of text we crafted was short and to the point, with a little bit of the brand's pillar of fun sprinkled in. This voice gives viewers a true sense of who GGLeagues is, what it offers, and what it's like playing on the brand's esports platform.
A perfect example is the GGLeagues Weeklies page. We recommended and then executed a focused evergreen page with basic information about this core offering from the brand, such as how to sign up, list of games offered, updated schedules, rules, FAQ and more. We provided clear calls-to-action on the page, enticing players to join a league or tournament along with providing simple instructions on how to do so.
Overall, VisualFizz worked closely with GGLeagues personnel to deliver website content that better captured the brand's voice, improved SEO, enhanced evergreen pages, and drove users to take action.
Content Page Examples:
Overall Campaign Analysis
GGLeagues couldn't have been more thrilled by the success of the VisualFizz team's work. The client appreciated our outside perspective on how to improve their digital presence for current and prospective users. The paid advertising and organic social media efforts, supported by the updated visual identity on social channels and refreshed website content, allowed GGLeagues to capitalize on gaining new gamers to its platform.
Our strategy of consistent branding across digital channels was a very positive step forward for the company as it continues to grow and develop its customer base. The client was extremely happy with the results produced by VisualFizz, and we truly enjoyed enhancing this brand and highlighting the many benefits of its social, inclusive, and innovative platform.
​​Interested in elevating your company's digital presence to increase engagement and conversion? Don't hesitate to reach out—contact VisualFizz for a consultation today. We're excited to chat about how we can help your business achieve its goals!