VisualFizz has an ongoing marketing partnership with Prairie Materials that began in October 2021. Prairie Materials' primary goal is to drive brand awareness through an improved and more cohesive social media presence.
This case study dives into the challenges Prairie Materials face, the goals Prairie Materials have, and VisualFizz's multifaceted creative plan. VisualFizz helps Prairie Materials modernize their brand identity and tell their story in a way that resonates with customers and employees alike.
About Prairie Materials & Why Prairie Materials Came to Us
Prairie Materials (formerly known as Prairie Material before November 2022) is a successful business that's been around since 1948. The company owns and operates a network of ready-mix concrete plants and aggregate facilities in the Midwest.
Challenge: Why Prairie Materials Needs VisualFizz's Help
Prairie Materials is owned by a global parent company, Votorantim Cimentos, that has a complex organizational structure and branding. For instance, while Votorantim Cimentos has an existing social media presence, it doesn't speak to what Prairie Materials does. Currently, Prairie Materials lacks the streamlined capabilities to showcase its impressive work and company culture.
Other challenges include past attempts to rebrand Prairie Materials as VCNA Ready-Mix (an effort no longer supported) as well as a significant number of rogue, unmanaged social media channels created either automatically or by previous employees.
Opportunity: Where VisualFizz Can Help
When Prairie Materials came to VisualFizz, Prairie Materials was in a position to build and manage their social media presence and to build out their library of creative assets. Prairie Materials needed a marketing agency partner to collaborate with to improve the brand's social and digital presence. With VisualFizz's extensive social media and digital expertise, we'd be a great asset for Prairie Materials — so VisualFizz got to work.
Solution: How VisualFizz Gets It Done
Working closely with the Prairie Materials' team, VisualFizz developed a complementary plan of action to help the company meet its goals:
Keep reading for more details and to see some of these tactics in action.
Creating Prairie Materials 2.0
VisualFizz's team of creative and digital experts crafts a sustainable, new brand for Prairie Materials, one that resonates with their target consumers and honors their impressive legacy.
Creative Strategy & Branding
Successful branding requires knowledge of the past, present, and expected future of a brand, especially when a brand has been around as long as Prairie Materials.
After extensive information gathering with Prairie Materials about the ins and outs of their business (audience, pain points, messaging goals, etc.), VisualFizz sets out crafting a new visual identity to help bring the brand to life.
VisualFizz provided the following:
Brand guidance
Updated brand colors
Branded social media assets
Updated logo for Prairie Materials
Updated avatar for parent company
Organic Social Media
This is where VisualFizz shines for Prairie Materials. By developing and implementing a well-rounded social media strategy, we increased brand awareness and provided a trusted place to share everything from project features to job openings to special events.
Here's a breakdown of the services VisualFizz provides:
Content Strategy – VisualFizz provides and manages monthly social calendars and target thought-out initiatives

Community
Recruitment
Events
Projects
Services

Social Content Creation & Design

Branded social post templates
Infographics
Snackable mini videos
Brand guidelines for social media

Scheduling
Monthly Reporting
Profile Clean-up

Consolidation and removal of rogue accounts
Claiming profiles
Clean-up of bios, profile covers and pictures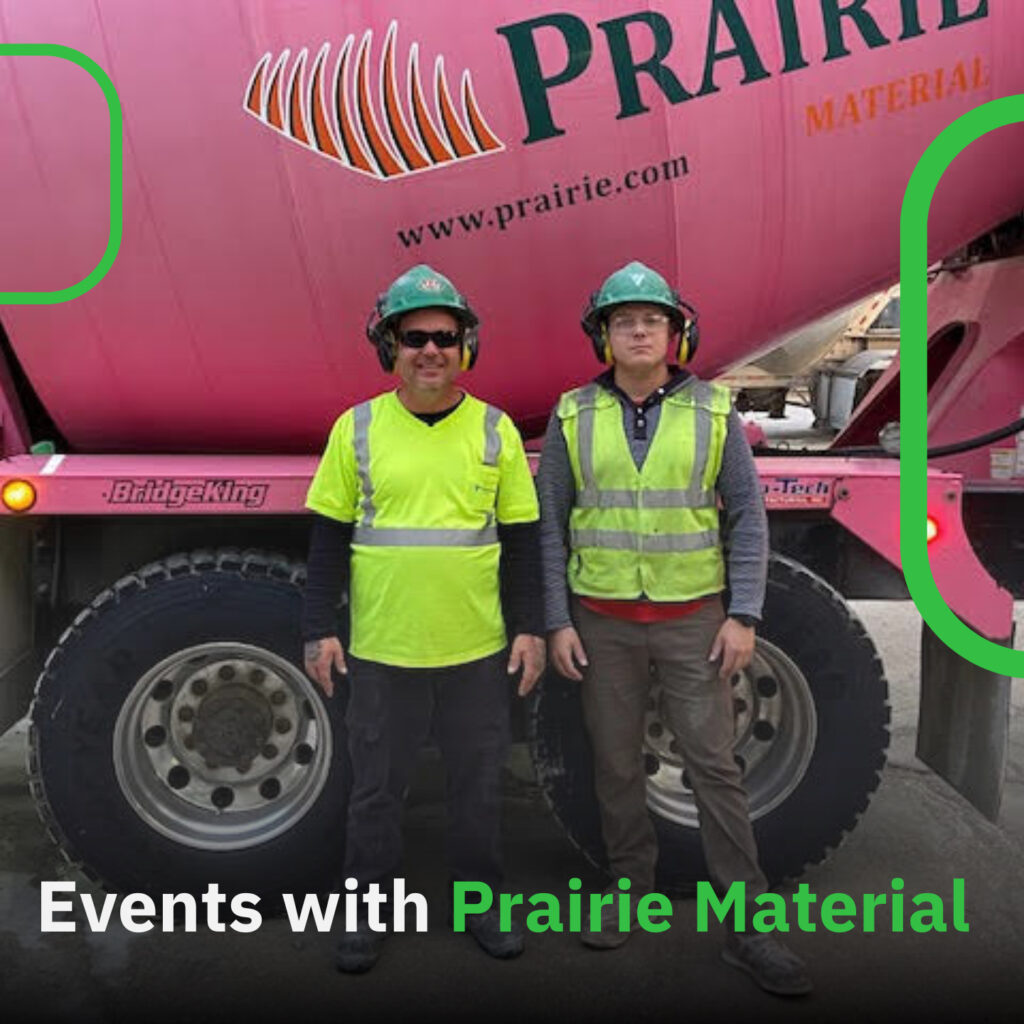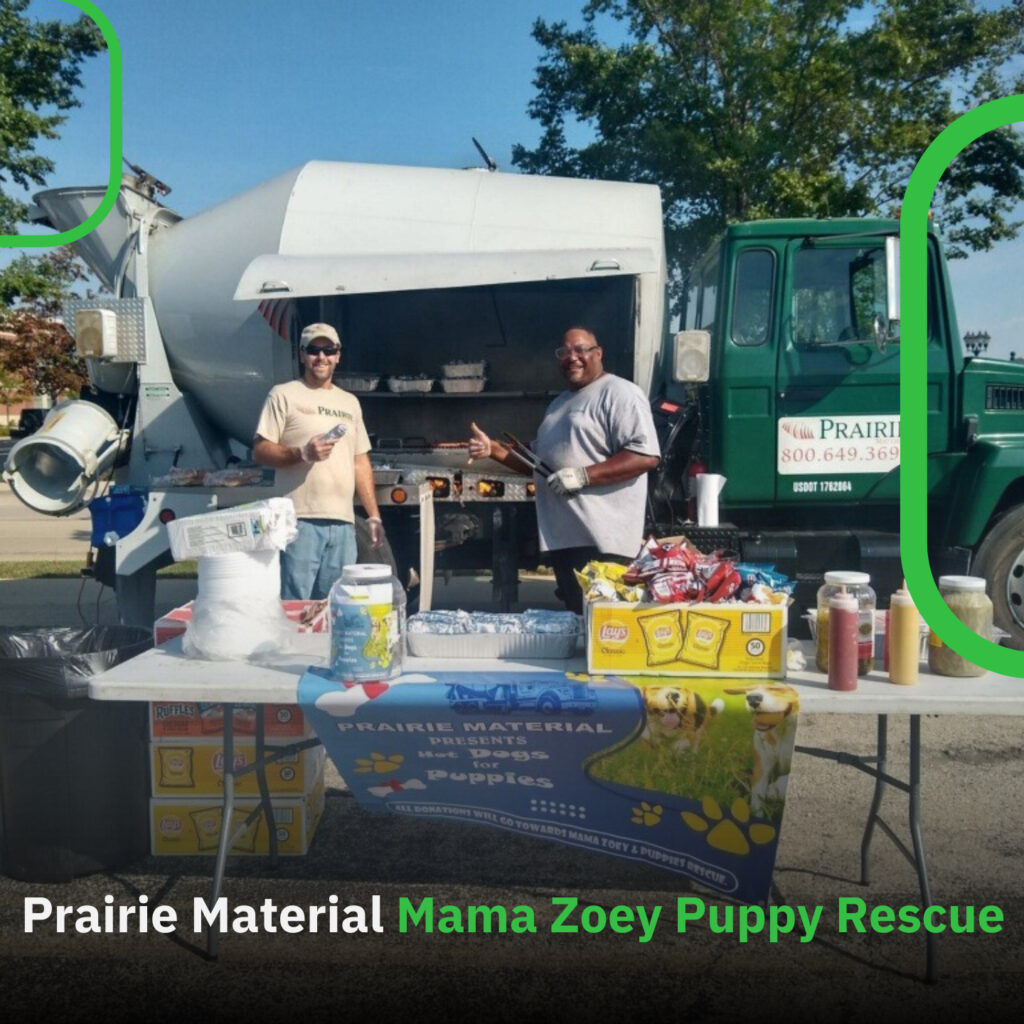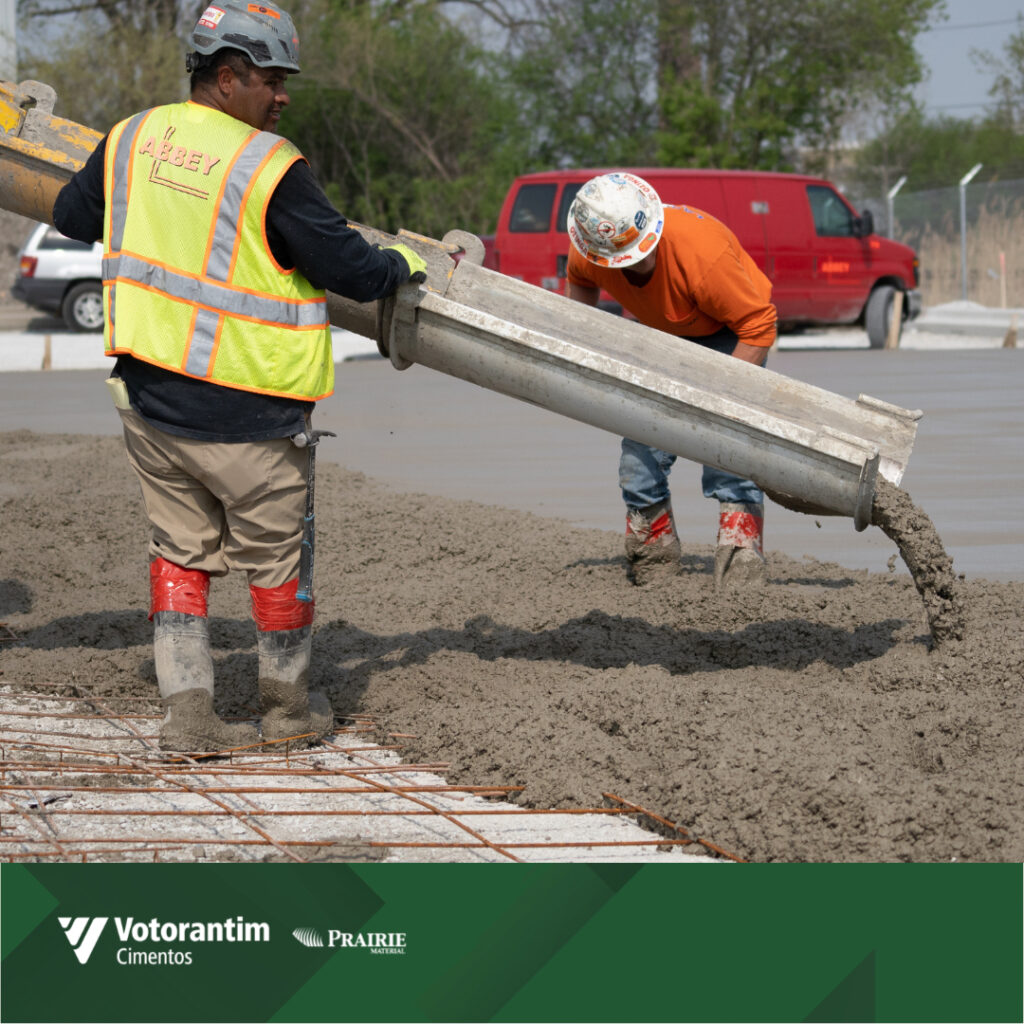 VisualFizz manages the strategic execution across the following channels:
Facebook
Linkedin
Instagram
Twitter
Google My Business (more info on that in the Local SEO section)
Keep reading for full details and metrics!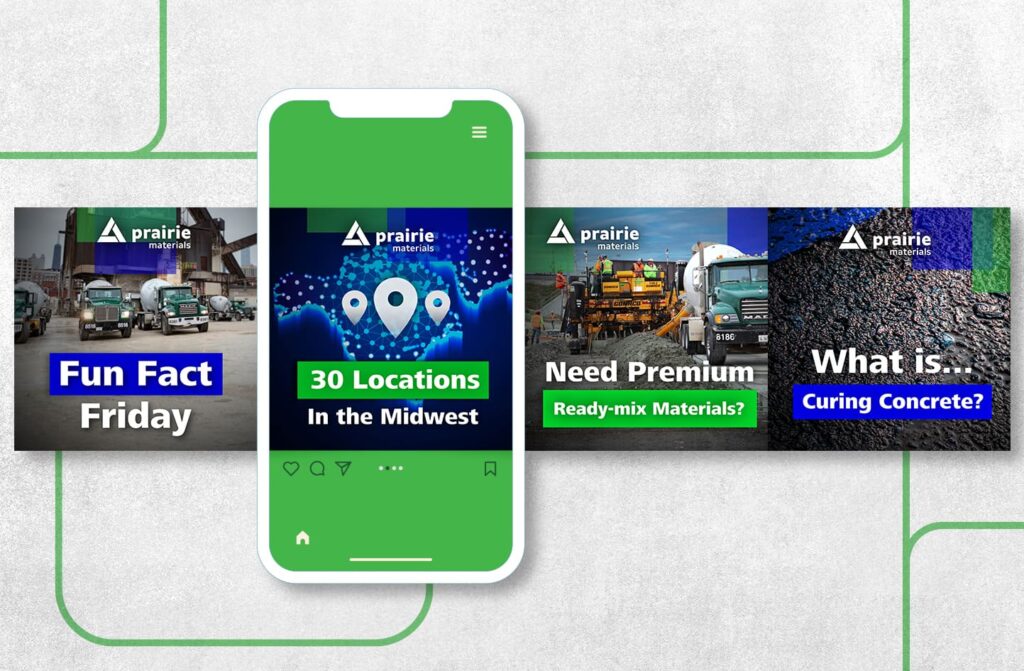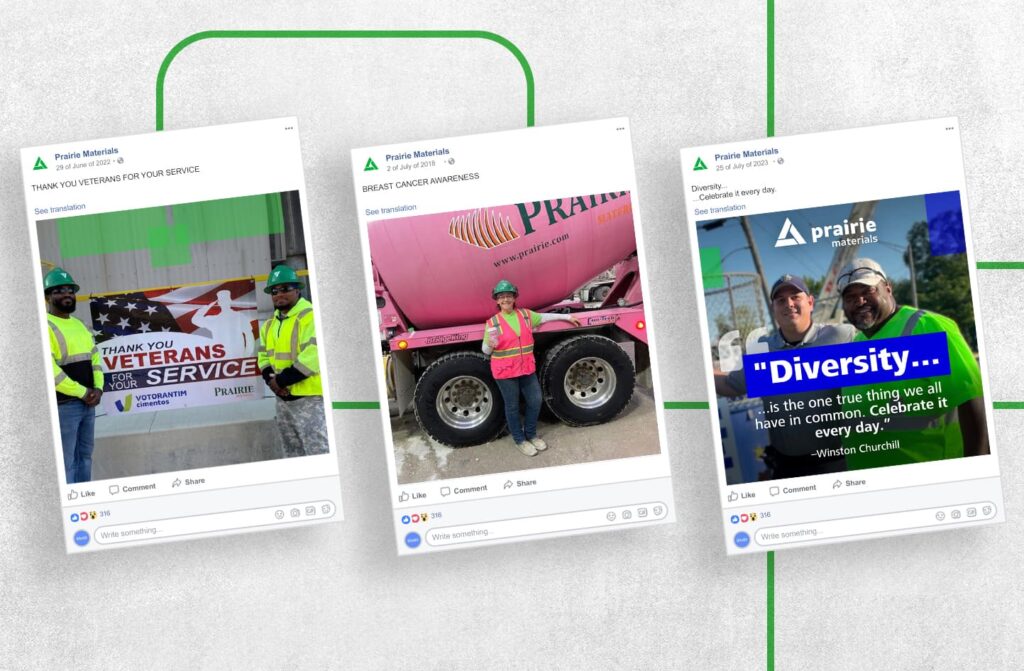 Video Creation and Photography
Great photos and videos that capture relevant content are invaluable to telling a brand's story and reinforcing their goals and values. And since the construction and building industry is heavily reliant on imagery, VisualFizz produced a library of high-quality, on-brand video and image assets to support the social and digital efforts for Prairie Materials.
VisualFizz set up and executed one photo shoot per quarter to capture a variety of content, focusing on:
Designated plants
Projects
Chicago's neighborhoods and communities
Materials and process
Employees + Diversity
Company culture
VisualFizz strikes a balance between the meat and potatoes of the company — pouring concrete, equipment shots, plant shots — and showcasing the human element. It's the employees, after all, that make Prairie Materials so competitive.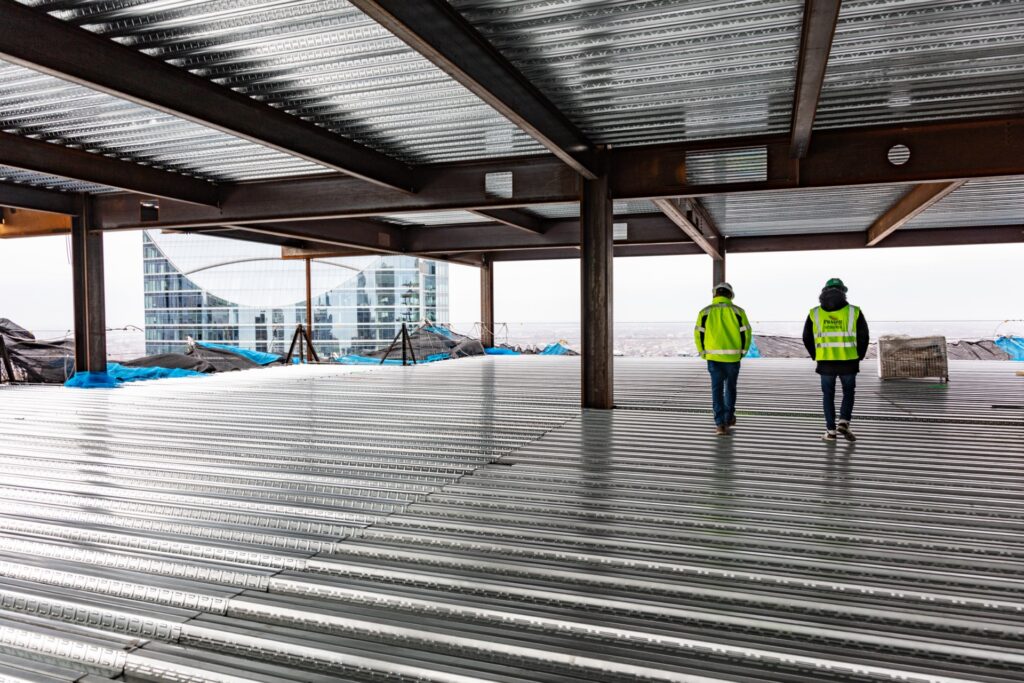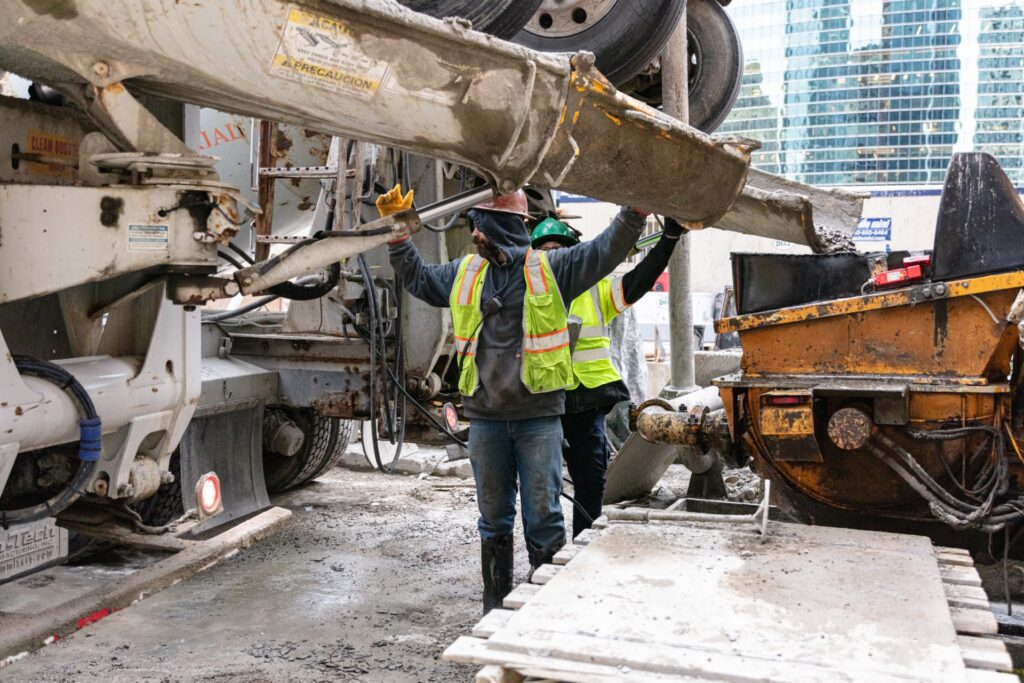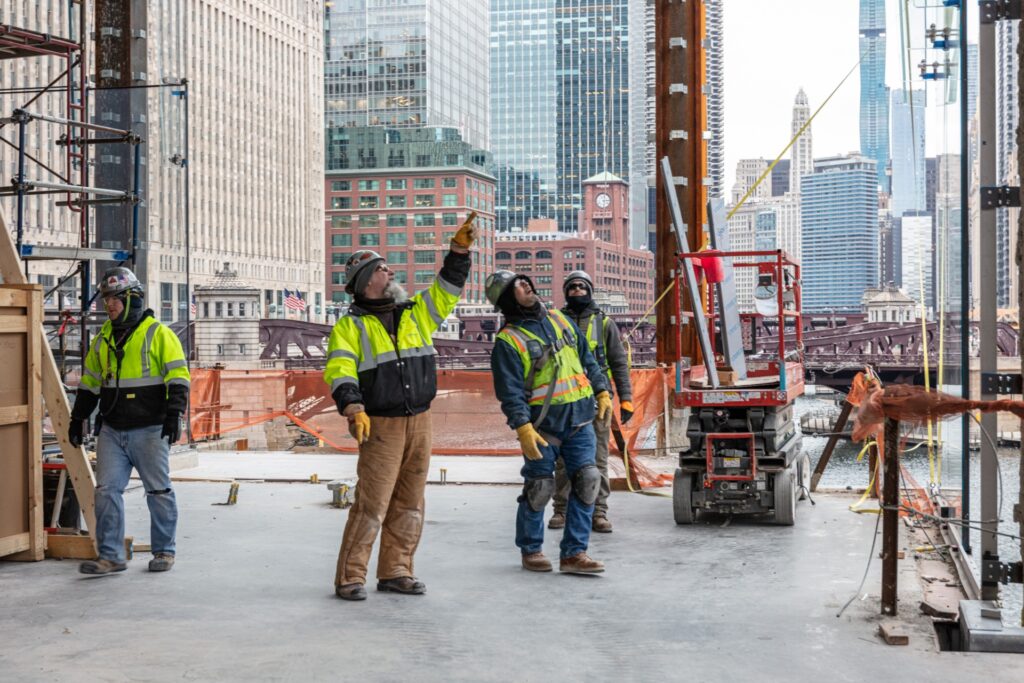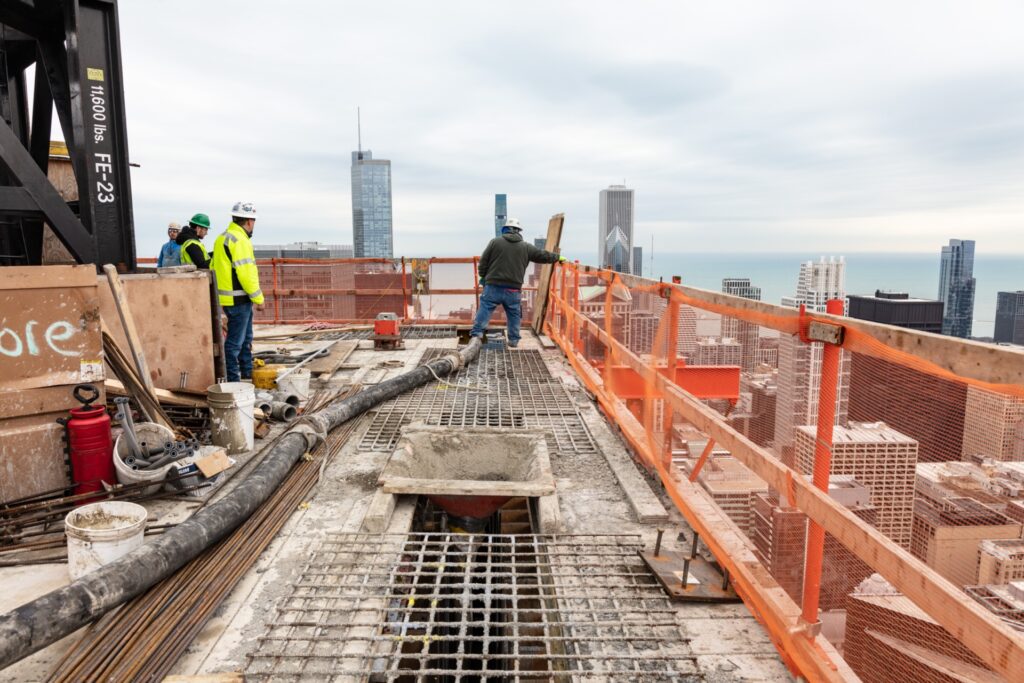 These efforts have been key in developing best-in-class social content, and VisualFizz provided a content library for Prairie Materials to use for print materials, social media, web content and more.
Local SEO
Improving Prairie Materials' SEO is an ongoing effort. VisualFizz's ultimate goal is to clean up all Google My Business listings that fall under Prairie Materials & VCNA (a former name).
To start, VisualFizz provided a high-level overview of immediate SEO opportunities. VisualFizz discovered the following:
Prairie Materials has 33 active plant locations
Many of these locations are either not listed on Google Maps or are listed with errors
There are also numerous locations listed under the Prairie Materials name that are not active locations and require removal
In order to maintain the proper web presence and have accurate local SEO, the VisualFizz team collaborates with Prairie Materials to clean up the existing 50+ business locations that are found across the web. VisualFizz also evaluates competitor sites and identifies opportunities from a search engine perspective.
Overall Results
Social media has been the priority area for the VisualFizz team to target with Prairie Materials. And we're proud to report the following numbers:
Social Media Metrics YOY – October 2022 compared to October 2021
Impressions increased 6,267%
Engagements increased 7,962%
Link clicks increased 7,965%
Since VisualFizz partnered with Prairie Materials, the company has also seen consistent growth in web traffic from social media.
Web Traffic Growth – October 2021–October 2022 compared to October 2020–October 2021:
+10% visitors from social media

+.24% from Facebook
+900% from Instagram
+1200% from LinkedIn
+400% from Twitter
The VisualFizz team looks forward to continuing this partnership and seeing where else we can help Prairie Materials grow.
​​Interested in transforming your digital and social presence to increase brand awareness and leads? Don't hesitate to reach out—contact VisualFizz for a consultation today. We're excited to chat about how we can help your business achieve its goals!