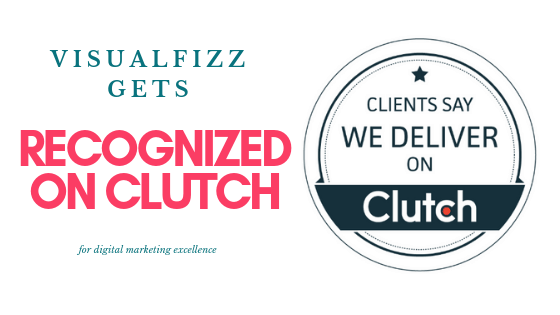 Categories for this post:
We'd like to think that VisualFizz serves as more than an advertising or marketing resource for businesses. Beyond sharing our solutions and strategies for how to make a splash in today's digital world, our team hopes that we act as an extension of clients' companies and teams, working seamlessly together to achieve the same goals and exceed expectations everywhere.
VisualFizz covers a little bit of everything, as our range of capabilities extends from branding and strategy to SEO and design. Thanks to our talented, hard-working team and their unparalleled expertise, we've turned heads and climbed the ranks of the digital marketing industry, becoming one of the top social media marketing agencies in Chicago.
The B2B research and reviews firm Clutch recently published its listing of top social media strategists and included VisualFizz on the list after a thorough evaluation of our market presence, internal operations, logistics, and client feedback. In addition to this professional analysis, our customers vouched for our quality service, as shared on our Clutch profile:
"VisualFizz impressed with their thorough preparation, creative ideas, and diverse capabilities. They were clearly committed to providing an exceptional product," raved one customer. "They were a great pleasure to work with, and we were tremendously happy with the results!"
"There's nothing that they need to improve," emphasized a second satisfied client. "We have been able to convey and tie in the story of who we are to the brand itself. The workflow between us was very effective. Their responsiveness, attentiveness, and great sense of creativity are very impressive."
Clutch's sister companies, The Manifest and Visual Objects, have also recently recognized the team at VisualFizz in featuers of their own.
Business news website The Manifest, which shares insight regarding various industries, trends, and companies, named us to a list of the top WordPress developers in Chicago, while portfolio curation platform Visual Objects now showcases examples of our previous experience in calling us one of the industry's strongest digital marketing companies.
Earning more and more recognition as we rise throughout the marketing world speaks volumes about the potential in store at VisualFizz, and we can't wait to share more of our knowledge, experience, and passion with new clients and collaborations. If you want to talk through a challenge, learn more about our team, or hear about our approach, drop us a line here. We're excited to talk and see what we can achieve together!
Publishing Date: