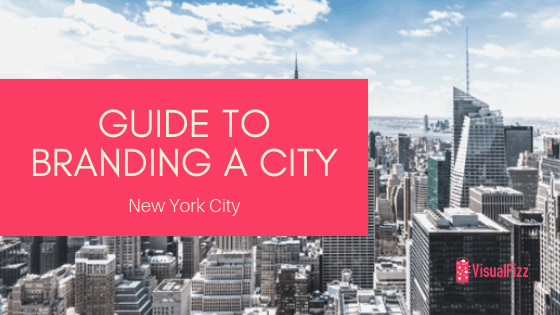 Categories for this post:
Branding a City – New York, New York
'The City That Never Sleeps'. 'The Big Apple'. 'The Empire City'.
New York is a city of many names and over 8 million people. One of the world's most popular and well-branded cities, it manages to effortlessly blend diversity with an eclectic mix of people, professions, urban neighborhoods, and sprawling green parks. In terms of both city branding and municipality branding, showcasing each one of the city's five unique boroughs, New York City excels.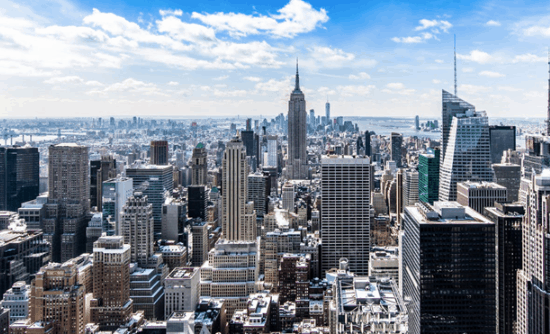 From starving artists to Wall Street bankers, off-Broadway shows and skyscrapers, and everything in between, New York seems to have it all. And that's exactly what they want you to think.
New York's Brand is a 'Can-Do' Attitude
As the old saying goes, 'If I can make it here, I can make it anywhere' – a saying which has drawn millions of people to the bright lights of New York City. The spirit of success is one that's a fundamental pull of New York, the idea that with enough drive, hard work, and determination, anything is possible.
This message is everywhere you look – branded on coffee mugs, snow globes, and T-shirts sold on curbside stalls, written into the very concrete of Fifth Avenue and in the walls of the Empire State building. It's an integral part of the city itself.
While New York City has no competition in this area, as no other city comes close to the can-do vibrancy of the city and the people, there is constant branding reinforcing the idea that success is within reach, no matter where you start. From songs by popular artists to references in movies and novels, New York City easily maintains its position as the place to achieve your dreams.
New Yorkers Love New York
Who better to be a brand ambassador for your city than the people who live there? With millions of people living, working, and thriving in New York City, and over 3 million people not native to the city living there, those who choose to stay in the city are its biggest fans.
New Yorkers talk about their beloved city all the time. They advocate New York as the place to be, an experience that must be had, and a city you should visit, live in, and become a part of at least once in your life.
The Global Experience – I Heart New York
In the late 1970s, the world-famous 'I Heart New York' logo was created in an effort to boost tourism for not only New York City, but also the state itself. Simple but impactful in design, this logo is everywhere you look in the city – both licensed and unlicensed versions exist in abundance.
While the logo was not intended to become a symbol of New York City, it inadvertently did. Now a globally recognized icon synonymous with the city itself, this simple design has become one of the backbones of the city's branding. The 'I Heart New York' symbol became even more closely linked with New York City after the September 11th attacks, used as an icon of unity and solidarity for inhabitants of the city and the world as a whole.
A Truly Iconic City Brand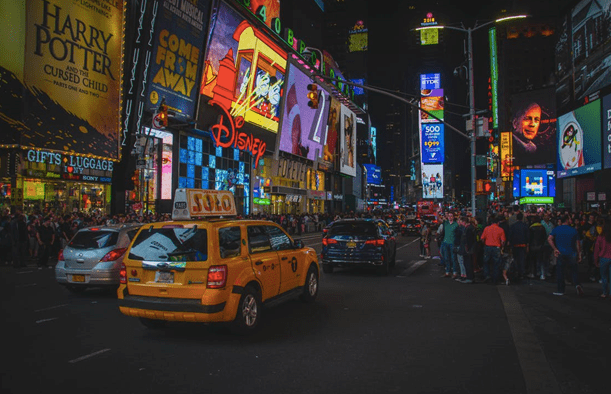 Many cities across the globe have one or perhaps two iconic images associated with them – think London and double-decker buses, or Paris and the Eiffel Tower. But New York City is the master of iconography in terms of cities. From 'I Heart New York' to the Big Apple logo, the Empire State building, the Statue of Liberty, the Brooklyn Bridge, and so many more. Even slices of pizza, hot dogs, soft pretzels, and yellow taxi cabs are all associated with the city.
While many are drawn to New York City as a place to make their mark, the tourist appeal of the city is phenomenal in itself. With landmarks such as Times Square, Broadway, and the Wall Street Bull to name a few, millions of visitors flock to the city every year to experience what New York is all about.
The appeal of paying a visit to New York City extends across the globe, referenced in movies and music and appearing on more than one 'Bucket List'. Given that one of its most iconic symbols was originally designed to improve tourist visits to the state, it's an excellent example of city branding done right.
New York Has Something for Everyone
While the first thought of New York City may be endless traffic, noisy subway stations, and a stream of people flowing day and night, the city prides itself on having more to offer than just face value.
The city is a fast-paced environment that doesn't pretend to be anything other than competitive and active. Having said that, New York City is careful to promote the fact that they have something for everyone. Parks ready for a bit of peace are available for those who seek it. Places like Central Park and Bryant Park offer a refuge from the hustle and bustle, a place for quiet (okay, almost quiet) in the midst of the noise.
NYC is probably the most prime example of a logo becoming a national icon for a city. There are countless imitations and cities all around the world where shirts and magnets are sold that mimic the 'I Heart New York" design with the initials of their own city. If that's not what you call outrageous success for city branding, nothing is.
Contact VisualFizz to learn more about branding for cities, government bodies, and municipalities.
Publishing Date: