The Problem
Drinking Code first approached VisualFizz with a concept and a desire for that concept to become a reality. The project requirements included brand development, website design and implementation, and a social media campaign to promote awareness and build a community following for the brand's services.
The Solution
VisualFizz worked closely with Drinking Code to turn an intangible concept into a functioning support service for individuals looking to moderate their drinking habits, which included WordPress website development, content creation, and social media marketing planning for both Facebook and Instagram.
The Result
While the adoption rate for the project did not meet the overall goals set, the result is a clean, streamlined, and robust web platform with an excellent mobile integration that later included Woocommerce integration and an added payment system.
A Deep Dive into WordPress Website Development
As a brand new startup, Drinking Code did not have an existing website. This proved to be a unique challenge that required extensive planning and communication to bring a fluid concept into a concrete plan for execution. VisualFizz worked closely with Drinking Code to first identify the purpose of the project, and then on how to strategically execute the proposed services effectively.
VisualFizz built an entire website and branding strategy from scratch, including the web platform, blog section, FAQ section, About Section, and more. It was crucial that the website be mobile-friendly and easy to use, and the design reflects this in both organization and accessibility of the information provided. Due to budget constraints, while an app was initially proposed, through the guidance and eye of VisualFizz digital marketing experts, a website rollout was instead chosen to build brand awareness and the community needed for the project's success.
VisualFizz played a crucial role in creating content to explain and promote Drinking Code's mission and services, including visual content to outline how Drinking Code provides its services and how they work for the individual.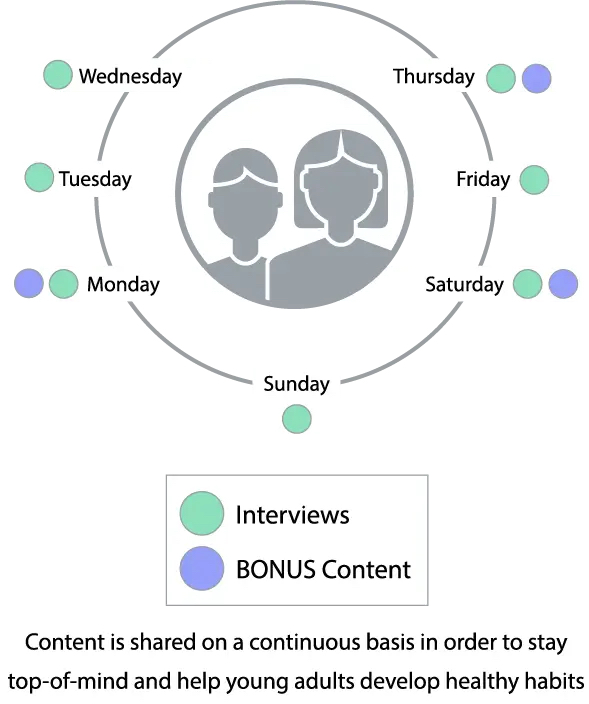 After the initial response was less than the outlined goals and endorsement funding was unfortunately unobtainable, VisualFizz then worked with Drinking Code to adapt the initial messaging based concept into a more e-commerce based platform wherein Drinking Code plans could be purchased and utilized by consumers. This included the integration of Woocommerce as well as Stripe, a third-party payment processing program to facilitate e-book sales and automated email distribution.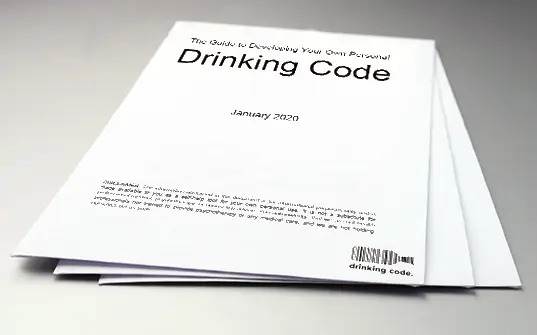 Go To Market Strategy
VisualFizz helped to create a "Go To Market" strategy for Drinking Code, approaching the brand as very much a startup, with similar needs and key marketing intervals as to that of startups.
This included a social media strategy to help gain new members and build a community around the brand. VisualFizz built both organic and advertising platforms on social media for Drinking Code, putting a strong social foundation in place to support the brand's future growth.
Below are examples of Facebook Advertising account build and campaign set up, including landing page creation.