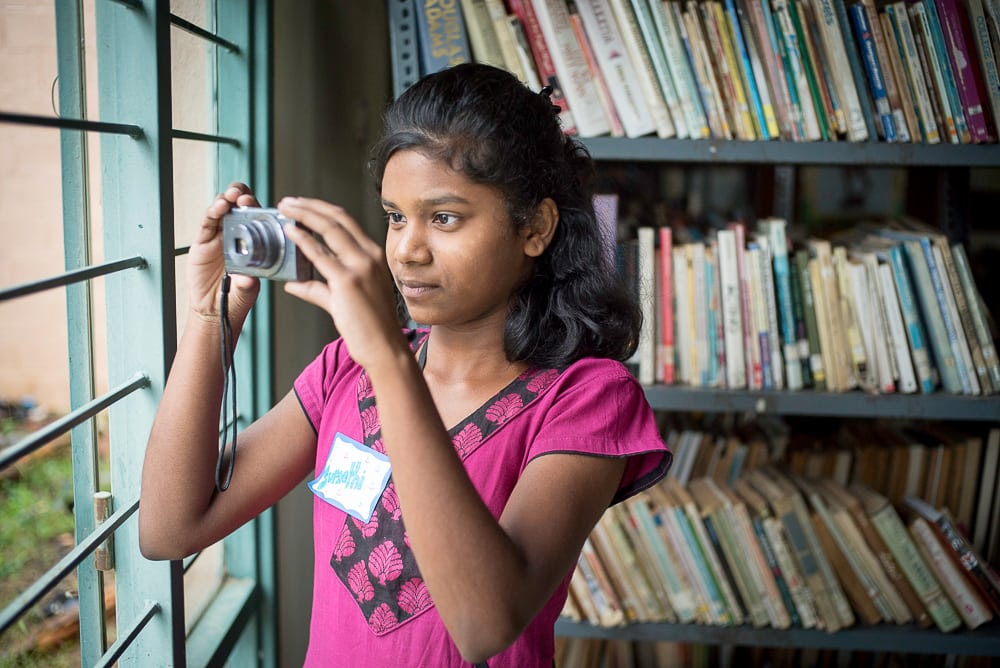 Categories for this post:
The Global Journey Begins
I am a Humanitarian Photographer working with nonprofits, NGOs & social enterprises to photograph their work. I've documented lack of access to clean water in the slums of Haiti, photographed men in maximum-security prisons who found redemption through education & followed a ballet dancer-turned-US Marine around for the day. (Portfolio: www.spicy-indian.com)
During an assignment in Cité Soleil, a slum in Port-au-Prince, Haiti, I was photographing a group of boys playing a street pickup game of soccer. All the boys ran over to me to see the image on my LCD screen. They all darted away except for one who was pointing to each face until he got to the last one–his own. He let out this little burst of glee and scampered off. I mentioned the encounter to my client who pointed out that for people who have next to nothing in terms of material goods, a mirror is an unattainable luxury. This 10-year-old boy only met his reflection by process of elimination. He knew which ones were his friends and which one was the stranger.
I was struck dumb. It never occurred to me that a person could walk through life without knowing what he looks like. Photography can change that. It lets a child to see herself and her world through different eyes.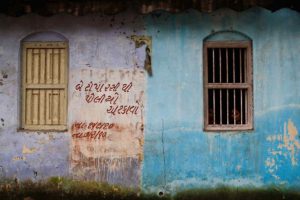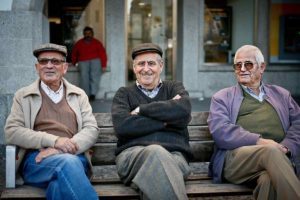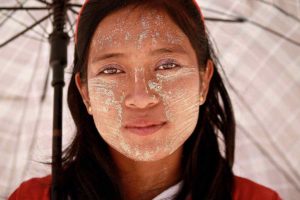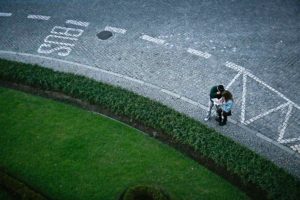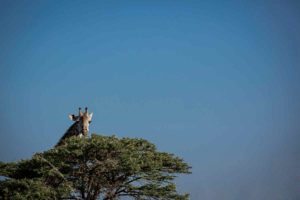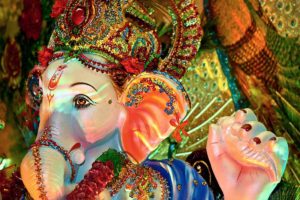 And thus KIOO Project was born to teach photography to children from marginalized communities to develop self-confidence & discover self-expression. We have hosted workshops with restaveks (child slaves) in Gressier, Haiti and children living in the slums of Nairobi, Kenya. The impact on the students and the local communities exceeded everything we ever dreamed. Girls told us they saw just how beautiful they were, something they never recognized before. Boys realized they can share who they are with people who do not know them through photography.
Members of the local community saw the creative potential in their children through the local gallery show we host at the end of the workshop at the students' school. In Haiti, two local artists who attended the show offered to host an after-school arts program in sculpting and painting after seeing what the students could do with a camera. In Kenya, a 60-year-old man who was photographed by one of our students came to the gallery show to see his photograph on the wall–the first time he ever saw a photograph of himself.
For the first two years, we were a grassroots organization, bootstrapping our program by asking our family and friends for support. Everyone involved with the organization volunteered their time & services. Once we had two successful workshops under our belt, we took a step back to assess the strengths & weaknesses of our program. We realized we had a really profound impact with our female students in changing the way they see themselves & their relationship to their own power. We played with the idea of just working with girls. But that didn't feel right for us – working with girls, founded by girls. Plus, we didn't want to not work with boys.
So we created a teaching model. First, we teach photography to girls. The girls then teach the boys. It gave the girls a chance to gain self-confidence while building leadership & presentation skills. Boys see value & worth in girls because they're learning a new skill from them. Changing gender dynamics involves both genders because both are needed to affect change. And more importantly, both benefit when there's gender equality.
Over the past years, mistakes were naturally made and we stumbled a bit. But as the cliché goes, we have not made the same mistake twice. In fact, it is a point of pride that we make new mistakes. It means that we are learning and growing. And learning through mistakes is exciting. It fires me up.
When one of our volunteers had a bad experience with us during one of our workshops, it was my responsibility to apologize and to hopefully turn the volunteer's experience with us around. While it's not possible for everyone to love us, or even me, I want to be the kind of organization where this volunteer would walk away from us saying "It was not the experience I hoped for, but at least they tried to make it better when I raised my concerns."The other growing pain startups experience is the disintegration of a co-founding partnership. The first person I shared the idea of photography workshops with was a friend who I wanted to recruit into the project. At first, neither of knew what we were doing and that helped us flourish. As we got traction, the cracks started to appear. We had different styles of working and different levels of commitment. Anyone with a co-founder knows its a marriage. And if one person has one foot out the door, there is tension and hurt feelings and misunderstandings and putting on a good face to the public so no one knows what's going on behind closed doors. And that's not sustainable in the long run.
Sadly, I had to have the difficult conversation of ending our co-founding partnership. She left the organization while I continued to run it. The end of the relationship will actually be a relief since the current lack of a working relationship induced so much stress and been such an energy suck for me. But as with any relationship, I was deeply sad that I lost a friendship too. A friendship that I cherished and did not think would end. Certainly, not in this manner. One day, I hope we can find a way to continue our friendship, but I understand if that door closes permanently.
Picking what could be classified as a "bad" co-founder had dinged my confidence. How could I not have foreseen the trajection of our partnership? Am I bad judge of character? Am I going to make this mistake again? How can I be trusted to hire a new employee?
Right now, we're focused on expanding our programs to new locations with long-term partnerships. Thus far, we've taught our gender-focused curriculum to kids in a village in India & a neighborhood in Brooklyn. And soon we hope to start working in two new countries in Africa. (Website: www.KIOOproject.org)
Looking back, if I had even an inkling of the amount of work it takes to launch a passion project, I'm not sure I would have done it. All the time & energy & sweat & tears would have stunted me. I never would have started. It's best to be naive & just jump in.
Photo Credit To KIOO Project.
Publishing Date: