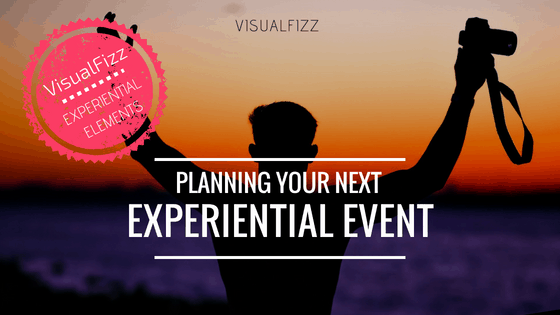 Categories for this post:
What are Some of the Best Ways to Promote Your Experiential Event?
Promoting anything, in general, is really hard. How do you get people around you to care about something as much as you do? Does the idea of promoting an event make you think of that time in middle school where you tried to plan a big party but only 3 people showed up and you played video games all night instead (Did this happen to anyone else?)? Well, have no fear, because VisualFizz is here. We're going to give you a brief overview of some of the ways you can promote your experiential events so that you have clear, measurable experiential data.
Experiential Promotion Method #1: Organic Social Media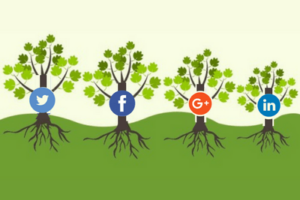 Promoting an experiential marketing event can be both exciting and tricky. One of the best ways to get people jazzed about your event and/or brand is to give them with teaser content. Buffer reported that anticipation and excitement accounted for 14 percent of the total posts shared on social media about events.
Use the combination of revealing lineups or guest speakers with teaser videos and high-quality images to increase excitement and engagement. As an example, posting your own countdown to the event can evoke on feelings of excitement.
For the people that can't attend the event, make a focused effort to make them still feel involved. This can be done with social media discount codes, VIP access giveaways, and contests. Make it a requirement to share your posts in order to qualify.
It all comes down to building a buzz around the event. Go above and beyond the creation of event-specific hashtags and pages and share some behind the scenes visual content that makes viewers feel exclusive and like they're part of the experience.
Related Reading: Measuring the Impossible – Measuring Your Experiential Marketing Campaigns
Experiential Promotion Method #2: Paid Social Media Advertising
Facebook
Facebook ads have powerful customization options that can cater to a variety of desired results. You can build ads that collect responses (interested or going), ads to drive registrations, retargeting ads to convert viewers that visited the page but didn't register, and demographics specific ads to reach your specific market.
Instagram
Use Instagram ads to share high-quality images and videos that really capture the essence of the event. A study by Animoto found that 4X as many consumers would prefer to watch a video about a product than to read about it.
Youtube
Create video ads for your event and target your audience by keyword, device type, gender, topics, and plenty more. You can reach highly customized audiences with the best chance of converting.
Display & Impression Based
While not as effective as it used to be, building targeted ads for search engines should still be incorporated into the marketing strategy for an event.
Experiential Promotion Method #3:
Write Supporting Content
While you may hear mixed opinions about blogs, they're certainly not going anywhere anytime soon. Compiled statistics from Hubspot and Nielsen support this stating 77 percent of Internet users read blogs and spend 23 percent of their Internet time on blogs or social media. Furthermore, SocialMediaToday shows that 70 percent of consumers learn about companies through articles opposed to ads, and 61 percent of U.S. consumers have made a purchase based on a blog post.
As we touched on above, the use of videos is a great way to share and reach a larger audience while being much more effective than text-based content. In fact, according to Forrester Research, one minute of video is worth 1.8 million words! To further prove the point, Diode Digital reported that video is 600% more effective than print and direct mail combined and Simply Measured found that 1200% times more likely to be shared than links and text combined.
Supporting content can also include creation of image assets, such as infographics, branded videos, brochures, and other marketing images and files that can be used to create hype across the web and in real life. Check out brands like Canva or Venngage to create flyers, infographics, and more quickly and beautifully.
Lastly, use proof of concept and case studies. Show research and data that you've gathered to present relevant statistics that back up your product or service/event. Built consumer trust by showing them that you have proof of success.
Experiential Promotion Method #4:
Brand Ambassadors and Micro-Influencers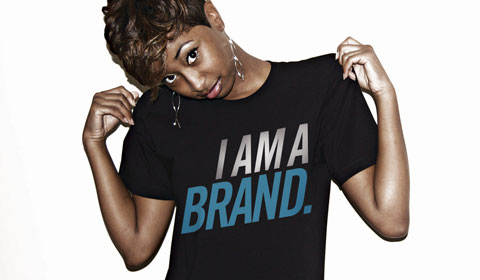 Brand ambassadors are individuals that support and promote a brand because they love the product or service enough to want to inform others about it. These people are potent and often overlooked factors to success and growth. The truth is, people would rather hear about a product or service from a friend or family member rather than through a commercial or ad.
Nielsen revealed that consumers are 92% more likely to trust their peers over advertising when it comes to purchasing decisions. The best way to get brand ambassadors is by putting out a high-quality service or product that does what it's supposed to do. When you have brand ambassadors at your event, suddenly you've just acquired a small army of people that are now marketing for free.
Experiential Promotion Method #5:
The Surprise Factor!
This one is our favorite! It can sometimes be chalked up to creativity, but the wow factor is critical to planning out a great experiential marketing campaign. The great thing about using something surprising, like a flash mob promoting, is that it demands attention from surrounding potential customers. Done properly, surprising your audience can engage consumers, make them feel excited, and like they're witnessing something rare.
These are just a few ways you can promote your experiential event. You might also see success if you have existing email lists that you can send information out to, or utilize your personal social channels. Have you seen success with other channels? Let's hear it!
Interested in getting some help with your next Experiential Event? VisualFizz can help!
Publishing Date: